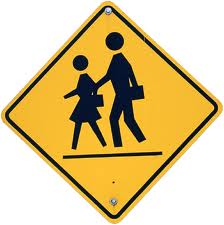 Dear CCUSD Community:
Once again the Culver City Unified School District educational community is facing fiscal uncertainty as we wait for the California legislature to pass a budget, to see if tax incentives will be extended, and to find out the results of the redevelopment agency being disbanded. For CCUSD, all of these issues will affect our students, our schools, and our community. We will hold budget workshops for the Board of Education, all employees, and the community, so that all stakeholders understand the fiscal crisis. Sadly, layoffs and other cuts are looming.
Despite this "bad" news, we all need to be reminded of what makes the Culver City Unified School District unique even in the worst of times. With this in mind, it is important to be reminded of our mission statement and core beliefs.
Mission Statement
The Mission of Culver City Unified School District, a diverse haven of excellence, is to ensure that each student possesses the academic and personal skills necessary to achieve his/her highest potential as a valued, responsible member of society by providing challenging, personalized educational experiences in a safe, nurturing environment and by fostering a passion for teaching and learning with committed parent and community involvement.
Core Beliefs
* Each person deserves to be safe
* Everyone deserves to be treated with respect
* Honoring diversity makes us stronger
* Peace is worth pursuing
* The quality of life is determined by the harmony among emotional, physical, spiritual and intellectual pursuits
* Everyone has a right to a belief system
* Aesthetics is essential to life
* We are responsible for ourselves and accountable to each other
* Individuals have the right to express their views, opinions, and thoughts
* The sense of family and belonging is integral to our lives
* Everyone has the right to preserve his/her dignity
* Each person has the capacity for goodness
Culver City Unified School District believes that all district decisions should be based on the best interests of the students, and that the focus of the district must always be on all students. We believe in setting high expectations and standards for all students. We believe that our well-qualified staff is focused on high student achievement and that CCUSD is a community of life-long learners. We believe that our schools provide safe and caring learning and working environments where everyone is treated with dignity and respect. We believe that student success is a whole community responsibility. We believe that we have a responsibility to maintain a realistic balanced budget that responds to educational needs and maintenance of facilities.
As I visit all of our schools and I speak to staff, students, parents and community members, I am struck by how well we address and succeed in our mission statement and core beliefs. Although there are sometimes areas of needed improvement, we as an educational community, address those areas of need quickly to ensure that we stay true to our core values and beliefs.
If we remain true to our beliefs and values and work together, we as a learning community will, once again, weather this fiscal storm.
Patti Jaffe
Interim Superintendent
CCUSD