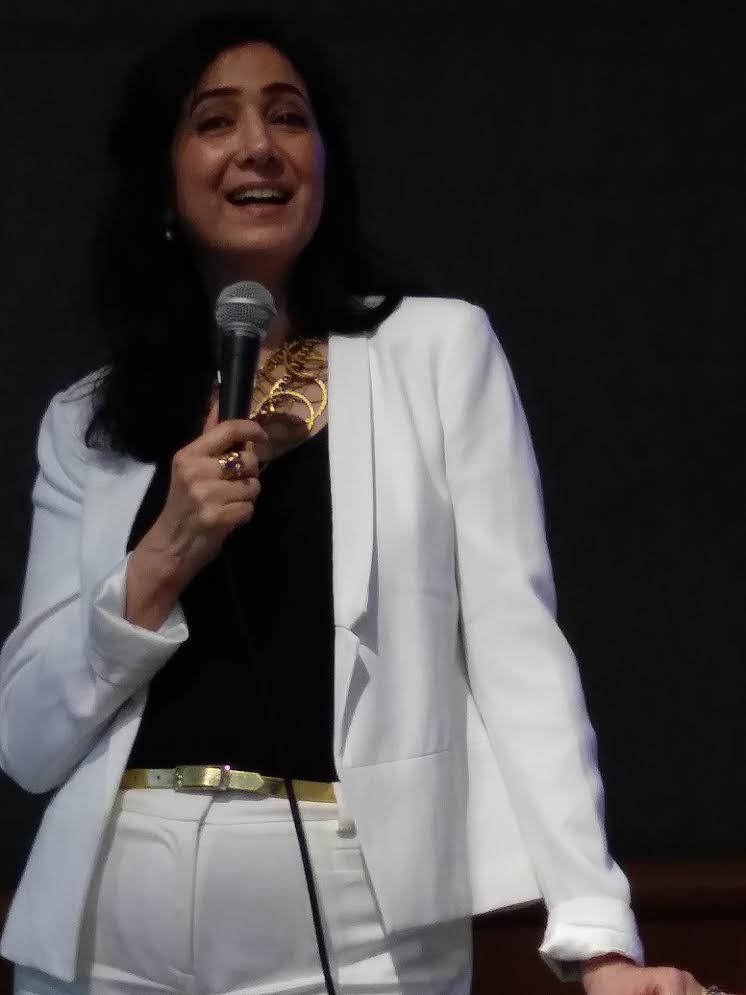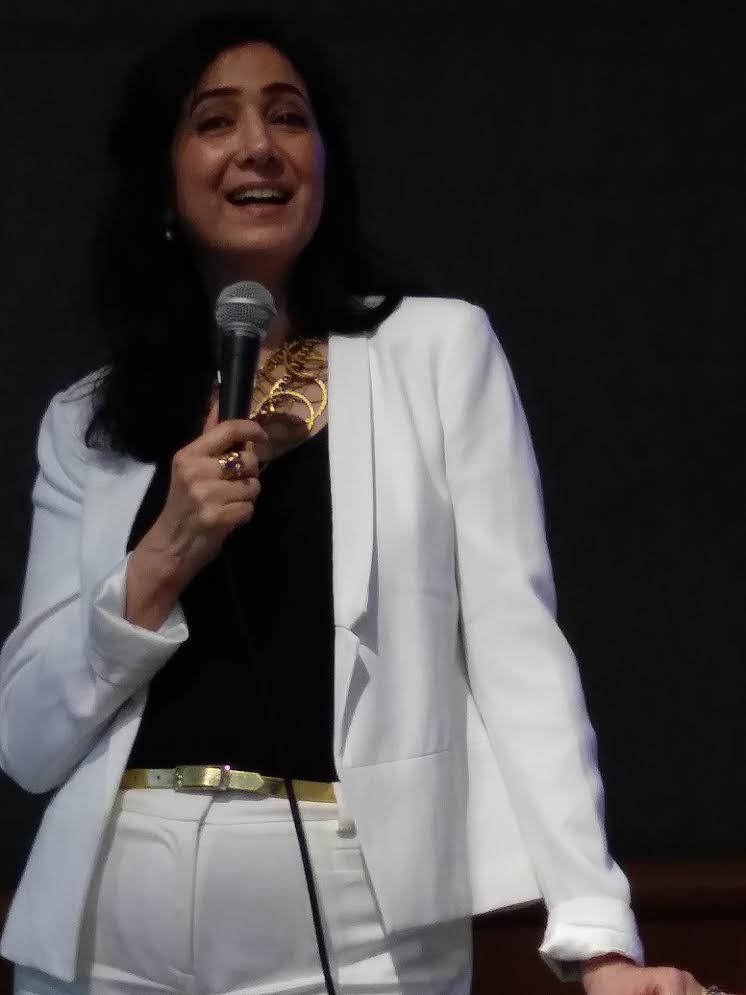 The day Harry Culver spotted Thomas Ince filming on Ballona Creek, the destiny of his nascent city was transformed. Culver's silver tongue and available land convinced Ince to move his studio from Pacific Palisades to brand new City of Culver City, and that studio, much changed but on the same land, is still pouring out entertainment a century later.
All this was recounted by the grandniece of another famed Culver Citizen, Alicia Mayer, who has become the extremely knowledgeable keep of the Louis B Mayer family and legacy.
Invited to help celebrate the Centennial of the town her great uncle made famous through his beloved M-G-M studios, Ms Mayer regaled a crowd in the Veteran's Rotunda Room this week with rare and exclusive photos and knowledge from extensive research into the film industry where many members of her family worked with Uncle Louis.
As she made the rounds this week of the film industry that has mostly moved to Burbank (aka Hollywood) during her first visit back to the place she spent her summer vacations as a child, Ms. Mayer met and made the acquaintance of the people who worked with or knew her famous Uncle Louis, a man who would eclipse in fame even the stars he created with his astute management of M-G-M.
A resident of Sydney, Australia, for much of her life, Alicia Mayer is her pen name, which she uses when researching or representing her family. "Most of them do not want to deal with the notoriety," she explained. "I am the keeper of the flame, and Danny Selznick is writing a book, but all the names on the family tree I show are either dead or have given me their permission."
Mayer, who uses her married name in Australia, is a tall, dark haired, calm woman with a head full of facts about the early days of the film industry once centered in Culver City.
Her Great Granduncle, born Lazar Meir in Belarus/Russia, emigrated with his family to Saint John, New Brunswick, Canada, in 1887, and sold junk on the streets with his father, quitting school at 12 to support his family. He moved to Boston in 1904, fell in love with theater and invested in a chain of theaters before heading for the mecca of Los Angeles, or specifically. Ince had died, his studio sold to Samuel Goldwyn and opportunities were ripe.
1918 moved to Los Angeles, and opened Louis B Mayer Productions. In 1924 he merged with Metro Pictures, Samuel Goldwyn's Goldwyn Pictures Corporation, and Mayer Pictures into Metro-Goldwyn. He was, by luck and by golly, Head of studio operations at M-G-M for 27 years
He was the Father of Hollywood, the creator of the studio system, which looked after its actors while demanding their loyalty, he approved giant movies with big budgets in a quest to make the best films possible, and they pleased audiences.
He created the Industry and became the first American to be paid a million-dollar salary, earning $1.3 million for his final seven years. MGM peaked in 1940s with 6,000 employees on 185-acre studio lot divided into 6 lots connected on its own rail line, with 40 cameras, 60 sound machines and its own police and fire forces shooting 16 to 18 pictures simultaneously and a star system that made nobodies into movie stars.
His Great Grandniece shared photos of him and his legacy with the crowd, donating some to the Time Capsule to celebrate the Centennial and others to the crowd for door prizes.
"He knew the names of everyone on his lot, and their families and helped as many as he could," she said.
He would be be proud.
T.S. Owen