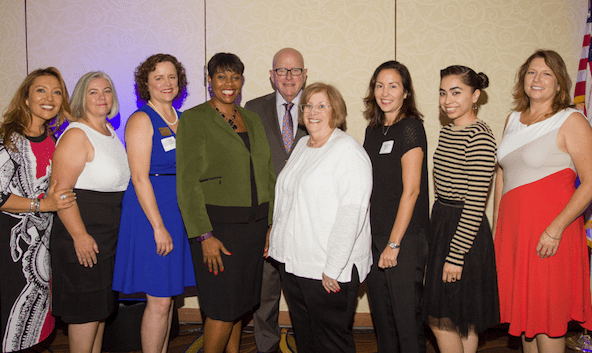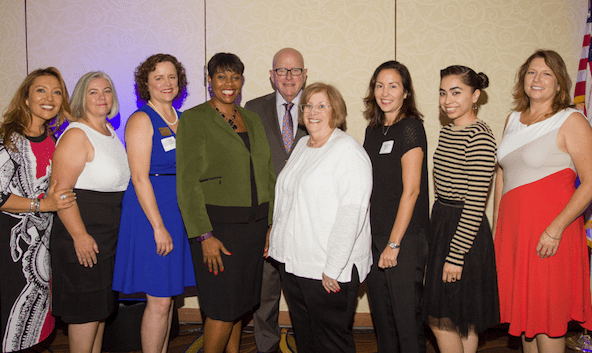 The Culver City Chamber of Commerce's Women in Business Council is excited to announce that our nominations for the 2017 Women In Business Awards is live! Nominate A Female Leader for the 2017 Women In Business Leadership Awards
Last year, our inaugural event honored four exceptional business women who each received an award befitting their success stories. With an attendance of over 150 people, many are excited for this year's luncheon our second to be held on Thursday, October 19, 2017 at the Doubletree by Hilton LA Westside. Our 2016 honorees were Josetta Sbeglia, Fresh Paint, Jodi Shays; Queen Bee, Paige Adams Geller; Paige Premium, and Anne Muglesbee; Vibe.
So tell a friend, to tell a friend and nominate an outstanding female leader in Culver City!
Go to survey.constantcontact.com/survey/a07edtvpcaqiz5tna2i/start
Photo of the 2016 Women in Business Leadership Awards Council.
From left to right – Adrianne Beichel; At Home Health, Janice Beighey; Tower Insurance, Sue Robins; President of the Culver City Board of Education; Colette Moore; Prisestaff, CHAIR, Steven Rose President/CEO, Barbara Brody; volunteer, Kathryn Linden; Lundeens, Sandra Saldana Vice President, Culver City Chamber, Kristin Cavanaugh; Sony Pictures Entertainment.