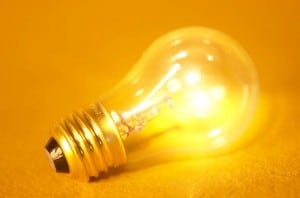 Dear Editor,
The decision not to apply for the "Safe Routes to School" grant in July by Culver City saddens me. In September of 2007, a local newspaper printed a photograph of double-parked vehicles and children crossing Elenda in front of Culver City High School. The caption was apparently tongue in cheek that a new school year brought the same traffic problems. Outside of sweeps by Culver City Police, as resources allowed, in response to neighborhood complaints and student injuries, little has changed in the four years since.
Even having the child of a CCUSD School Board member involved in a pedestrian vs. vehicle accident did not bring down Thor's Hammer to adequately address the traffic safety issues in the CCUSD Quad-campus area (Culver City High School/Adult School, Culver City Middle School, Farragut Elementary School and the Office of Child Development Center for Early Education), home to some 4,000 students.
An alternative solution to meaningful police enforcement of California's traffic regulations was sought through the "Safe Route to Schools" grant program. Culver City, in my view, was going to change the physical world of Quad-campus to slow down traffic and encourage healthier means of getting to school.
As is their right, affected neighbors spoke out and asked for more time to gather more input and seek alternatives to the initial proposals presented by the "SRTS" working group. Since the application was due by July 15, 2011, Culver City decided not to apply for this cycle's grant — a possible $1.5 million. As I understand the situation, this will be the second failed attempt at getting the funds to try and solve the traffic problems.
Living on the street where two student vs. vehicle accidents have occurred and blocks from the third on Elenda, I would ask for support in making the streets safer to get to school on. While we dialogue on acceptable physical changes, CCPD must have the resources and mandate to educate through maximum enforcement of the existing traffic regulations in Culver City.
How many children have to be injured before the responsible grown-ups take action?
Respectfully
John Heyl
Culver City