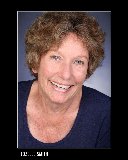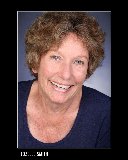 Wow! The Culver City Rock & Mineral Club is hosting a workshop this coming Saturday, February 1from 12:00 noon until 4:00 p.m. on "Riveting Techniques". Riveting is a popular way to join pieces of metal without the need for torches or other expensive equipment – plus it's quick and easy. This class will teach you the basics, show ways to get a smooth head design, and make use of solid and tubular fasteners. Skills to be covered include drilling, deburring, setting a rivet, and polishing the finished piece. Projects will include a forged bracelet and several mixed-metal bead designs. All hammers, metals, rivets, and tools will be provided. Brad Smith will be teaching the class, which will be held in the Boy Scout Hut general purpose room next to the Club's shop, and it will be limited to just eight people. Price: CCRMC Members: $30 – Non-Members $40. Hurry and contact Brad at [email protected] to enroll!
Have you always wanted to be a Firefighter? Are you able to work one 24-hr. shift per week for a year? The Culver City Fire Department (CCFD) plans to implement a Reserve Firefighter (RFF) Program designed to assist the department while providing prospective firefighter candidates with valuable on the job experience. Done correctly, this opportunity should better prepare candidates for a successful career in the fire service. What are they asking? Visit www.culvercity.org and select "Reserve Firefighter Program." You could be the hero on that big red engine!
If you've got a soft spot for our "Heart of Screenland," don't forget to take your out of town visitors (or just yourself) to the Sony Pictures Studios Tour and step back into a legendary time. Located on one of the world's most famous studio lots, the walking tour gives you a rare glimpse of old Hollywood's glory days and an insider's view of a state-of-the-art motion picture studio. The busy lot is busy daily with movie, television and commercial productions, so you never know what- or who- will be just around the corner! For more information or to make reservations, call 310-244-TOUR (8687). For on-line tour ticket purchases, visit sonypicturesstudios.tix.com
There's still time to get into the Culver Ice Rink debate: this Monday evening, January 27 beginning somewhere around 7:00 p.m. (depending on closed session items) the City Council will discuss the environmental impacts of the rink as it is currently being operated, and the mitigation measures needed to make the property and surrounding environment safe. They're also going to explore the historical significance of the building. This discussion will address many of the concerns raised by residents and fans of the rink. According to Councilmember Andy Weissman, "…However, these considerations will not change the underlying fact that a private company – no matter how much we love it – cannot afford a major rent increase on a private piece of property." Public participation is encouraged.
Remember books? Those things you picked up, held, read, and turned the pages? Sometimes even turned down a page so you knew where you left off or what you wanted to re-read? The Culver City Friends of the Library helps keep that tradition alive, and on Friday, January 31 they're combining their Annual Membership Meeting and Installation Dinner with a Quality Book Sale. It will be a Lunar New Year celebration featuring Chinese food, desserts by the FOL, recognitions, installation, and a small, quality book sale. Space is limited, so reserve soon by calling (310) 559-1676 or visit [email protected]. The cost is $25.00 for individual tickets; $10 for children age 12 and under.
It pays to chat with the guy on the treadmill next to you at the gym. Look at what happened when, working out at the Culver-Palms Family YMCA, Mayor Jeff Cooper and Dr. Jeffrey Penso talked about getting some kind of a community exercise program off the ground: they threw the idea out to Grace Elliott, and she and her bike were at City Hall almost immediately finding out just what kind of permit was needed for a monthly "Walk With a Doc" program, sponsored by the Los Angeles Medical Association. The first one took place on Saturday, January 18 and more than 50 folks (along with about a dozen leashed dogs) showed up to enjoy a warm-up by Y staffer Brandon Webb, followed by a pep talk by Dr. Pouya Shafipour, MD, of Wellesley Medical in Santa Monica (where the program also takes place) and a 2 ½ mile walk around Culver City. Everyone was eager to make it a regular routine – the next one is set for February 15 at Veterans' Memorial Park. Come join the fun!
Yes, we're still thawing out. This past week at the Sundance Film Festival in Park City, Utah was incredible from a number of standpoints: shuttling around snowy residential neighborhoods and down historic Main Street to get to the dozen theatres where films debuted 12-16 hours day (not to mention screening sites at Sundance Resort, in Ogden, and Salt Lake City), negotiating the ticketing process, including a first-time ever "ewaitlist" process, enjoying talking to filmmakers and fans while standing in line, riding the shuttle, or just enjoying a hot bowl of soup, it's all a terrific experience. Next year the Festival will run January 22-February 1, to avoid conflicting with MLK Day locals really wanting to take the family skiing, but having difficulty getting in and out of the area because of the Sundancers.
Fun mention of a recent Culver City Rotary Club program by Reciprocator editor Joel Forman: "Julie Lugo, city (his) or (her) torian, gave a fascinating program on the life of Harry Culver. He was born on Jan. 22, 1880." Hertorian? Joel may have just coined a new word…
It's Birthday Week for the following: Stephanie Benjamin, Michael Koppula, Jesse MacGregor, Jerry Gottschalk, Misty Lord, Patrick Karrigan, Steve Willing, Lee Ann Carroll, Steve Madrid, Yvette Wilson, Alyson Shelton, Kim Cooley, Rodrigo Galdino, Laura Samayoa, Byron Williams, Yoon Young Kim, Edward Carlin, Rena Horowitz, Cody Barrett, Cristina Groff, Gayle Stover, Janet Kawakami, Stephanie Saenz and Susan Ellen Taylor. Would you like to have your – or a friend or family member's – birthday mentioned here? Let us know at [email protected] and we'll be happy to post it!