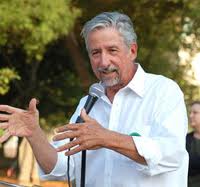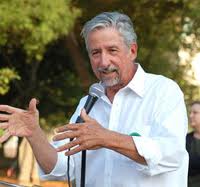 On Wednesday Dec. 8, the Culver City Democratic Club's meeting will have Tom Hayden as its featured speaker. In addition the club will be holding its Annual Holiday Gathering and Silent Auction.
After over fifty years of activism, writing and politics, including serving 18 years in the California State Legislature, Tom Hayden is still a leading voice for ending the wars in Afghanistan, Iraq, and Pakistan, for erasing sweatshops, saving the environment, and reforming politics through a more participatory democracy. He will be speaking about the wars as well as the political landscape of 2012.
The meeting will be held in the Veterans Building, 4117 Overland Avenue, in the Rotunda Room. The socializing and Silent Auction will begin at 6:45 PM, and Tom Hayden will speak at 7:30 PM. Admission is free and all are encouraged to attend.