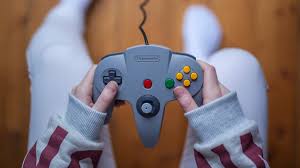 On a day when Microsoft is committing to purchasing Blizzard for just under $70 billion, CCUSD is getting ready to move AVPA up to the next level. Culver City High School and the Academy of Visual and Performing Arts (AVPA) are thrilled to announce the anticipated launch of a formal Game Design curriculum for the 2022-2023 school year.

"Every year the high school sends out a CTE (Career Technical Education) student survey, and Video Game pathways remain on the top of our students list," said Ebony Nicholson, Culver City High School's Assistant Principal, Athletics, Arts & CTE. "We are excited to respond to the unique interests of our diverse students with the Video Game Design pathway that also meets the needs of current workforce demands."

With more than $297,000 from the K12 Strong Workforce Program, a $100,000 MegaGrant from Epic Games and support from Culver City Education Foundation (CCEF), CCHS will now be able to offer both a formal CTE pathway as well as after school options for Game Design via AVPA.

Under the direction of the Educational Services Department, CCUSD District Arts Coordinator Heather Moses applied for the Strong Workforce Grant, which will fund certificated teachers, and additional gaming curricula and supplies. This CTE Pathway includes an introductory and advanced course that will explore current technologies, media and art applications, and emerging technological advances that impact this ever expanding field. The coursework will combine foundations in design, animation, graphic imaging, and multimedia production to prepare for employment, advanced training, or higher education in project or software design. Students will be dually enrolled in CCUSD's partner, Otis College of Art & Design, to earn credit toward Otis's Computer Game Design certification.

AVPA Creative Director of AVPA Film Holly Gable was another CCUSD staffer instrumental in making this happen.

"Video games and film are rapidly converging segments of the entertainment industry with Epic Games playing a central role," she said. "As a former producer, a neophyte gamer, and a film teacher who knows that the majority of my students are gamers, it made sense to add a video game program to our repertoire of arts and CTE Pathway programs at CCHS. With the help of Kelly Port (Academy Award Nominated Visual Effects Supervisor at Digital Domain), I applied for an Epic MegaGrant and much to our delight, we received a $100,000 award to start our Video Game Lab. Knowing the phenomenal strength of the video game industry, I know that this program will be a fantastic way to prepare our students for careers in gaming."

The Epic Games MegaGrant will fund an AVPA Game Lab, which includes the purchase of multiple state-of-the art computers. These upgraded computers will benefit not only the gaming students, but all high school students who utilize the computer lab.

Pending Board of Education approval, the new CTE pathway will begin in 2022-2023 school year. 
CulverPride