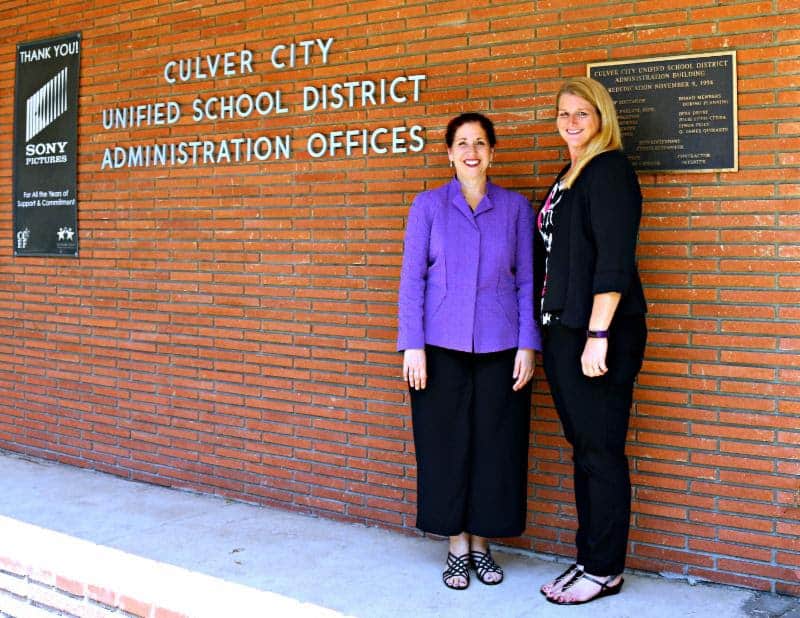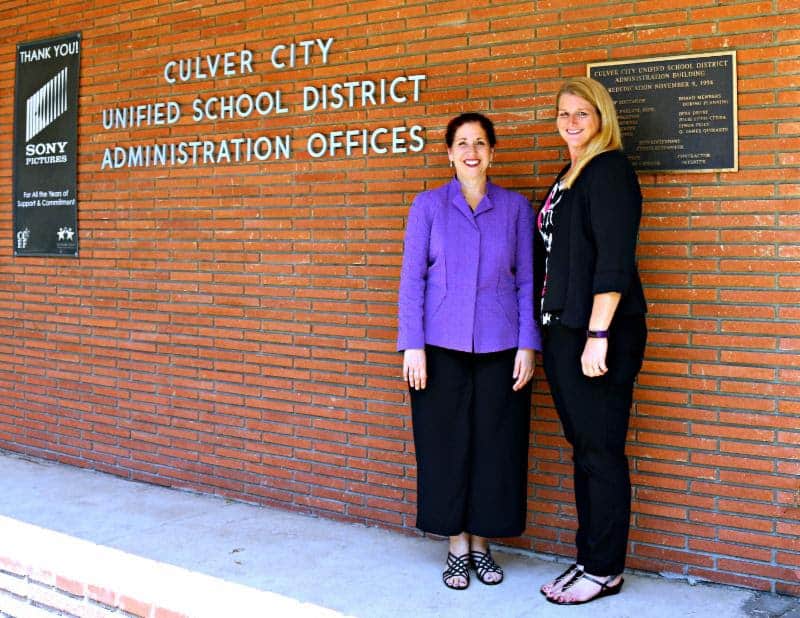 Congratulations to CCUSD's very own Becky Lynch and Lisa Michel on becoming the new Directors of Elementary and Secondary Teaching & Learning, respectively.
During a rigorous recruitment process that featured over 120 applicants from school districts nearby and across the country, Dr. Lynch and Dr. Michel impressed our interview panels with their deep knowledge of elementary and secondary curriculum and instruction, their commitment to supporting teachers and principals across grade levels and content areas, and their knowledge of Culver City's longstanding culture of excellence — one that will be enhanced by their efforts to connect the K-12 learning continuum for every student, teacher, and family.
Becky Lynch is a California native who received her Bachelor's and Master's Degrees from USC. After teaching 5th grade in Tustin and Fountain Valley Unified, Becky and her husband moved to Saint Charles, Missouri where they started a family and Becky received a Doctorate from Maryville University. As the Principal of Farragut Elementary since 2013, Becky has led efforts to increase student achievement and access in Academics and the Arts, as well as bolster professional learning opportunities for teachers in signature practices like Guided Reading and CGI. She is looking forward to supporting all CCUSD school sites, and getting to know even more rockstars throughout the district.
Originally from Brooklyn, New York, Lisa Michel began her career in education as an English teacher at Abraham Lincoln High School in 1992. With a Master's from the New School and an Ed.D. from UCLA, Lisa has worn many hats in the district during her 14 years in Culver City Unified. From Mathematics Teacher and Department Chair, to Voice Faculty of the AVPA, to WASC Coordinator, and Assistant Principal over Curriculum and Instruction at CCHS, Lisa has been a part of designing Summer Bridge classes, Algebra Support opportunities, and Math Chirons. as well as developing AP Computer Science, AP Environmental Science, and CTE IT Essentials courses over the years. Lisa can't wait to support all the great ideas our teachers have to enhance classroom experiences for kids!
The announcement of these new positions creates leadership openings at Farragut Elementary and Culver City High School, and we will be posting these vacancies across Educator Job Boards in the coming days. As a district, we are committed to recruiting the very best educational leaders from across the country, and if you know of anyone excellent who may be interested in joining our team, encourage them to apply through our HR Department.
Please join me in welcoming Becky Lynch and Lisa Michel to their new roles as Directors Of Elementary and Secondary Teaching & Learning beginning July 1st pending Board Approval. We're looking forward to the additional support they'll provide for all students, teachers, and school sites, and can't wait to start next school year with such a dynamic team.
Josh Arnold