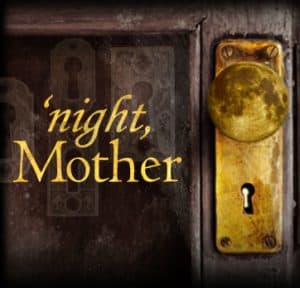 Every month performers from The Actors Gang, Culver City's nationally acclaimed theater company, offer a series of readings of scenes from Pulitzer Prize-winning plays. Tonight, April 5 at 6 pm in the Community Room, The Gang reads scenes from Marsha Norman's 1983 Pulitzer-winner 'NIGHT MOTHER about a mother desperately struggling to save the life of her suicidal daughter.
Set in the living room/kitchen of a small house on an isolated country road, which is shared by Jessie and her mother. Jessie's father is dead; her loveless marriage ended in divorce; her absent son is a petty thief and ne'er-do-well; her last job didn't work out and, in general, her life is stale and unprofitable. As the play begins Jessie asks for her father's service revolver and calmly announces that she intends to kill herself. At first her mother refuses to take her seriously, but as Jessie sets about tidying the house and making lists of things to be looked after, her sense of desperate helplessness begins to build.
Winner of the Pulitzer Prize and the Susan Smith Blackburn Prize. This eloquent, enthralling and ultimately shattering play explores the final hour in the life of a young woman who has decided that life is no longer worth living.