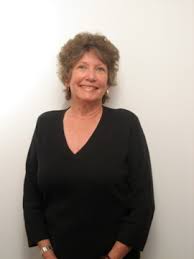 Do you have a friend or a family member who really loves and/or misses Our Town? If you can't make it into their Archive Resource Center (ARC, open every other Sunday at Veterans' Park), the Culver City Historical Society's list of gifts available for purchase online offers lots of choices, ranging from Historic Site Notecards ($5.00) to Heart of Screenland license plate frames ($8.00); Historical Society mug ($10.00); Canvas Tote Bag ($15.00); Limited edition Culver City at 100 mug ($15.00); to Umbrella, Throw Blanket, Culver Drive-In Collage; to Culver City at 100 Throw Blanket (limited edition). Visit www.culvercityhistoricalsociety.org and go to Shop. You'll find terrific gifts!
This Saturday, December 10, the Heidi Duckler Dance Theatre presents Snowed Under, a one-time-only piece that explores what happens when forces of nature cause unexpected confrontation between disparate groups, where things can really snowball. This premiere will bring site-specific dance, live music and projections (and snow) to Culver City's Helms Bakery District in a performance that investigates how we look at "the other." The performance starts at 7:00 p.m. Ticket prices are Adult general admission, $25.00; Culver City resident $20.00; Student, $15.00. To purchase, visit Heidi Duckler Dance Theatre on facebook.
A new restaurant has opened at the corner of Washington and Duquesne (9901 Washington Blvd.), street level of the Harlow residential complex. It's called Sea Salt Fish Grill, and its menu looks inviting even to this vegetarian who just happens to be married to a seafood lover! Hours are 11:00 a.m. – 9:00 p.m. weekdays, noon until 9:00 p.m. Saturdays and Sundays.
Are you or is someone you know up for a challenging opportunity for community service? Maybe considered a position as a Police Officer but did not want to give up your current career? Then the Culver City Police Department Reserve Corps is looking for you: The Corps is composed of volunteers who take time from their personal lives to contribute to the safety and well-being of the community, as well as those who would like to work in law enforcement before seeking a career as a full-time officer. (The hours invested in training and working mean that you have the same authority as full-time officers.) You're required to work 20 hours per month plus attend a monthly meeting and various training sessions. For more information, visit www.ccpdreservecorps.com.
Happy Birthday, Dear Ludwig (van Beethoven, that is)! If you're a fan of this legendary composer, you've got to attend the Culver City Symphony Orchestra's Beethoven Birthday Celebration at 8:00 p.m. on Saturday, December 17 at the Veterans' Memorial Auditorium. Guest conductor Andrew Shulman will wield the baton with Rachel Ostler on violin. The program will present "Overture to the Creatures of Prometheus" and "Symphony No. 7, AMajor. For ticket information go to www.culvercitysymphonyorchestra.com.
Speaking of birthdays, show your pride in Our Town by wearing the official Culver City Centennial pin. The pin is available at the front desk of the Culver-Palms Family YMCA, 4500 Sepulveda Blvd. The cost? $5.00, all of which goes to support the programs at our Y.
If you've got to break a hip…long-time Culver City resident Kathleen Bunker can tell you the most beautiful place to do it: walking on rocky beach on Kailua-Kona, Hawaii. Kathleen, hubby Duane, family and friends were enjoying the stroll when a slippery misstep sent Kathleen to the hospital for surgery to repair her hip. She's now her perky, positive self, in a skilled nursing facility (son David staying nearby) for 4-6 weeks. Hubby Duane is back at their Franklin Ave. home with Jan and Doug. This will be the longest time the Bunkers have been apart in 67 years of marriage!
One of the most fun events for the Culver City Rock & Mineral Club, is its upcoming (Monday, December 12) Annual White Elephant Holiday Party. The party will take place at Culver City Rotary Plaza, 5100 Overland Avenue, and offers a fun time and a great way to get to know fellow club members.
Speaking of Hawaii, next Tuesday, December 13 our local ukulele group, The Culver City Strummers, will presenting a free holiday show at the Culver City Senior Center at 1:00 p.m. Sing along with the strummers, enjoy hula dancers, and you'll think you're in the Islands. The CCSC is located at 4095 Overland Avenue, corner Culver Blvd.
Early December birthday celebrants this week include Joan Jakubowski, Terri Hudson, Michelle Ford, Max Hippensteel, Virginia Hollis, Betty Haile, Brian Lallement, Damon Pressman, Marilyn Matthews,Yvette Marie Trinh, Ellen Moe, and Barbara Shaffer. If you'd like your (or a friend or family member's) birthday mentioned here, just send the information to [email protected] and we'll be happy to post it!