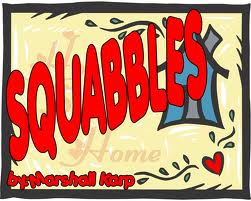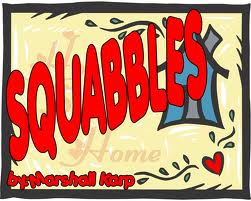 Kentwood Players is pleased to present the hilarious family comedy "Squabbles" by Marshall Karp from Friday, May 20 to Saturday, June 25 with performances on Fridays and Saturdays at 8:00pm and Sundays at 2:00pm at the Westchester Playhouse, located at 8301 Hindry Avenue in Westchester (LA 90045). The production is directed by Gail Bernardi, produced by Lori A. Marple-Pereslete and Calia Mintzer-Wolf by special arrangement with Samuel French, Inc.
The play pits a father-in-law against a mother in a comedic succession of family squabbles. Jerry Sloan is a successful writer of advertising jingles and his wife, Alice, is an equally successful lawyer. Living with the happy couple is Jerry's wise-cracking curmudgeon of a father-in-law, Abe Dreyfus, a retired New York cabbie. The situation is exacerbated when Jerry's mother, Mildred, loses her house in a fire and needs a place to stay. But Jerry's mother and his father-in-law don't like each other one bit, so how will they all survive in the same house? It's a guaranteed laugh-a-minute situation with a heart-warming ending.
Featured in the cast are Jim Bell, Deborah Ishida, Matt Landig, Joseph Roman, Michelle Rosen, Ron Rudolf and Jessica Tallmadge.
The play is appropriate for all ages, especially anyone who has tried to live with their in-laws under the same roof…. and survived!
Tickets are $18.00 with a $2.00 discount for seniors, students, and servicemen. To purchase tickets, please call (310) 645-5156 during box office hours, Tuesday through Saturday from 4-7 PM. Visa, MasterCard, and Diner's Club accepted, with a $1.50 convenience fee added per ticket charged to a credit card. You may also purchase tickets online at www.kentwoodplayers.org. For group ticket sales, please call the box office.
For more information about Kentwood Players including our current productions, upcoming auditions, and our Kentwood Kids Children's Theatre Classes, please visit the Kentwood Players website at www.kentwoodplayers.org. And you can also sign up and be a Kentwood Players friend on Facebook.
To meet the "Squabbles" production team and learn more about Kentwood Players and what goes on at the Westchester Playhouse, the public is invited to attend our general membership meetings, which are free and held on the third Wednesday of each month at 8:00pm at the Westchester Playhouse, located two blocks west of the San Diego Freeway and two blocks north of Manchester at 8301 Hindry Avenue in Westchester, CA 90045.