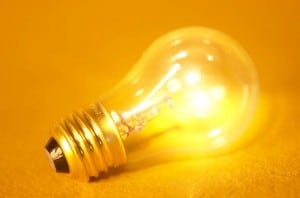 The eighth time was the charm.
On Saturday the 8th Annual Culver City Car Show took place in Downtown Culver City. Two Monday nights ago Culver City Council rewarded the Car Show "Event Operator" and Culver City's Parking Enforcement for last year's poor performance in fulfilling their obligation to help protect the Culver Downtown Neighborhood from intrusion.
People looking for FREE and convenient had just parked in the residential neighborhood for the last 7 years. Last year it was advertised, "No Car Show parking is permitted in residential neighborhood…" A total of 32 "RESIDENT –ONLY PARKING" signs were required to be placed in the neighborhood.
No parking permit should have meant an instant ticket. The "Event Operator" allegedly delivered parking permits to the entire Downtown Neighborhood. My block and others never received any.
Two Monday's ago the City Council Agenda included an item that would eliminate "Special Parking Enforcement on the Day of the Annual Car Show Downtown". Last year only ONE ticket was written when over 50 cars were parked without permits.
Conditions of approval related to neighborhood parking were removed. No resident only signs. No parking passes. Even with those gifts to the "Event Operator" by the City Council, they are still in violation of 3 of the conditions of their permit for the Car Show. Two major conditions were related to neighborhood protection. Condition #6 was, "All advertisement and publicity shall indicate that event parking is available only at designated parking lots and parking structure. Additionally, all such advertisement and publicity shall notify the public that there is "NO PARKING IN RESIDENTIAL AREAS"". Condition #34 said, "PUBLIC NOTIFICATION: The Event Operator will release at his cost, a Public Announcement notice in the local newspaper, that includes a map, two weeks before the event, to run once each week, providing information, a map and the notice that there is no car show parking in the residential community. A copy of proof of publication to be provided to Traffic Engineering Manager." Both conditions where ignored.
After 7 years it was decided to simply ENFORCE the existing Permit Parking Zones. What a concept! The focused enforcement resulted in 54 tickets. Of those 38 where related to hourly/permit violations. Now can Parking Enforcement sustain this level of enforcement of the current Residential Permit Zone signage when the City eliminates 2 hours of free parking in the structures?
Cary Anderson
25 year Culver City Homeowner