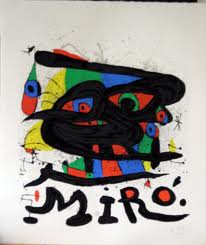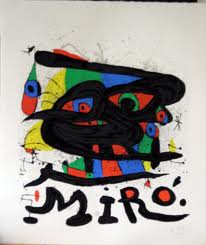 In a bid (pun intended) to raise funds for its various community service projects, the Culver City Rotary Club will be holding its first Art Auction on April 27th at the American Legion Hall. The theme for the evening is "Moonlight, Merlot and Monet."
Festivities will begin with a preview of the art to be auctioned at 6 p.m. During the preview, interested spectators have the chance to examine lithographs, etchings, engravings, watercolors, silk screens, original oils and various mixed media. Some of the art will include pieces from Disney, Erte, Rockwell, Chagall, Neiman, Raad, Buckels, Miro, Delacroix, Behrens, McKnight, Kinkade and Picasso.
Several students from Culver City High's famous AVPA Visual Art Program will have their work in the show. The students will be able to keep all proceeds from the sale of their work. According to Kristine Hatanaka, "The opportunity for our students to display their work to the local community is tremendous. To be able to have the students sell their work is even more remarkable." Ms. Hatanaka is very excited at the prospect of Culver City residents being able to see the display and meet some of her highly talented pupils.
State of the Art Auction has more than 10,000 pieces of art in the company's Cleveland, Tennessee warehouse. The typical auction will have up to 300 pieces of work on display. If you have a favorite artist and would like to see some of his/her works, let us know and we'll see if the company has the works in its collection.
Bidders are given a catalog that indentifies the number of the item, name of the artist, title and description. The prices range in value from $50 to over a $1000. The average prices are less than $300.00. The auction itself is run by a professional auctioneer.
Event Chair Janet Chabola says that the profits from the evening will be used to help fund the CCPD Juvenile Diversion Program, the Culver City Education Foundation partnership for Technology in our schools, and the Culver-Palms YMCA, the Culver City Scholarship Fund.
Attendees will be treated to hot and cold hors d' oeuvres and refreshments while studying the art and awaiting the beginning of the Auction. The Auction itself will begin at 7:00 p.m.
Admission is $12.00 in advance and $15.00 at the door. The American Legion Hall is located at 5309 Sepulveda Blvd. Culver City, Ca. Contact [email protected] for advance reservations.