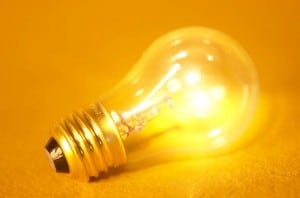 Dear Editor, The Culver City Cold Stone Creamery has a cold heart for blood donors!
This time I couldn't believe my ears. It seemed like deja vu, but I insisted that the expiration date of the coupon for a free ice cream and topping had not expired. The last time I gave blood, I got a similar coupon and showed up a couple of days after it expired. I was denied then, too, although I suggested that it would certainly be a good customer service move to give me one anyway. I didn't get an ice cream.
But the young man behind the counter stated emphatically that they "…were no longer honoring the red coupons." I restated that the coupon didn't expire until the end of the month. He wouldn't budge. Instead, he offered to "make me a good deal." It sounded like the old bait and switch. Even if I had brought some money, I should be getting a "free" ice cream. Hadn't I fulfilled my part of the bargain; I had donated a pint of blood to the Red Cross. Certainly it wasn't condition of my gift, but by giving me the coupon, Cold Stone was receiving a promotional advertisement to all those who received them, the Red Cross staff, and undoubtedly friend and family and others who heard of the promotion. Maybe it was even part of a larger ad campaign. I left angry and with bitter taste in my mouth. Can't anyone act honorably anymore? I keep wondering whether this isn't a very poor customer service decision. Obviously it goes beyond the store owner. It goes all the way up to the franchisor (corporation).
Besides writing to the local media, I've also submitted a complaint with the American Red Cross and the Better Business Bureau (which has not received a response from the store). It is no wonder this store isn't listed with the Culver City Chamber of Commerce!
I wonder how many customers they will lose for their poor business practices. Or do we no longer require that a business honor it's word?
Brian Pogue