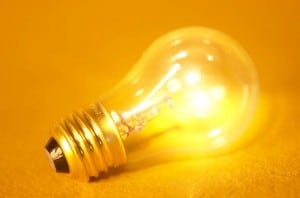 Dear Editor,
As most of you know, last year LAUSD announced an intent to deny releases to then currently permitted students attending CCUSD for this school year. That meant that currently permitted students who may have been attending CCUSD for their entire education would have been forced to go to LAUSD schools, and CCUSD would have lost the over $5 million in funding that the permit children bring in. Parents revolted and a recent law (AB 2444) amended the Education Code to allow students to remain at their school once they had been allowed to permit into the district. The LA County Office of Education (LACOE), which hears appeals from denied releases from the District of Residence, has indicated that it interprets AB 2444 to mean that currently permitted children can remain at CCUSD throughout their education in the district.
An issue has come up. There is an LAUSD sponsored bill, SB 268 that is pending a second hearing at the appropriations committee on May 2nd. CCUSD is aware of this bill. This bill would severely restrict LACOE's authority over appeals from LAUSD parents/students and could affect its ability to have authority over LAUSD regarding currently permitted students matriculating from elementary to middle or middle to high school. LACOE has filed an opposition to the bill. Interested parents should do two things immediately: contact the members of the appropriations committee and sign a petition posted on the facebook page "Stop LAUSD From Denying Permits For Inter-District Student Transfers". The contact information for the members of the Senate Appropriations Committee is below. It is very important that they hear your opinion. Senator Ted Lieu represents a local district and Senator Curren Price represents Culver City.
I know that there are strong feelings on both sides regarding children who permit into CCUSD. LAUSD is only releasing new students to permit into other districts if the parent works in that district. Affected by this bill are children who have been accepted by, and are attending school at CCUSD and they are required to maintain certain GPAs and other standards to remain in CCUSD.
Senate Appropriations Committee Contact List
Senator Christine Kehoe (916) 651-4039; [email protected]
Senator Mimi Walters (916) 651-4033; [email protected]
Senator Elaine Alquist (916)651-4013; [email protected]
Senator Bill Emmerson (916) 651-4037; [email protected]
Senator Ted Lieu (916) 651-4028; [email protected]
Senator Fran Pavley (916) 651-4023; [email protected]
Senator Curren Price (916) 651-4026; [email protected]
Senator Sharon Runner (916) 651-4017; [email protected]
Sincerely,
Bonnie Wacker