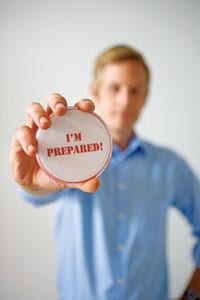 Our prayers and thoughts go out to those devastated in Japan.
Earthquakes are all on our mind at the moment. We can not forget that we here in California are also in a major Earthquake zone.
The question is…. Are you prepared for a quake that might happen here?
Every person and family should have an earthquake plan and supplies to deal with the aftermath of the quake.  Planning can reduce the dangers of serious injury or loss of life from an earthquake.
Start by educating yourself and your family members about hazards in the home and identifying safe places both indoors and out.  Also develop an emergency communication plan with locations to meet and points of contact both in and out of state.
Next build or buy a disaster supply kit. Below is a simple list but the links below have many more lists that you can use.  Also building kits for both your car and work another good idea because you can never know when a quake might strike.
Basic Disaster Supplies to have on Hand:
* Flashlight and extra batteries.
* Portable battery-operated radio and extra batteries.
* First aid kit and manual.
* Emergency food and water.
* Non-electric can opener.
* Essential medicines.
* Cash and credit cards.
* Sturdy shoes.
For more information check out the following resources:
The Los Angeles Fire Department has created a fairly comprehensive guide and check list to be prepared for an earthquake. You can look at it and download it here:

http://www.ci.la.ca.us/LAFD/eqbook.pdf
The Federal Emergency Management Agency (FEMA) also has some good information:

http://www.fema.gov/areyouready/earthquakes.shtm
U.S. Geological Survey also had a good page which acts as a hub of information:
http://earthquake.usgs.gov/prepare/
Southern California Earthquake Center

http://www.earthquakecountry.info/roots/
Preparing yourself is the best way to keep you and your family safe.