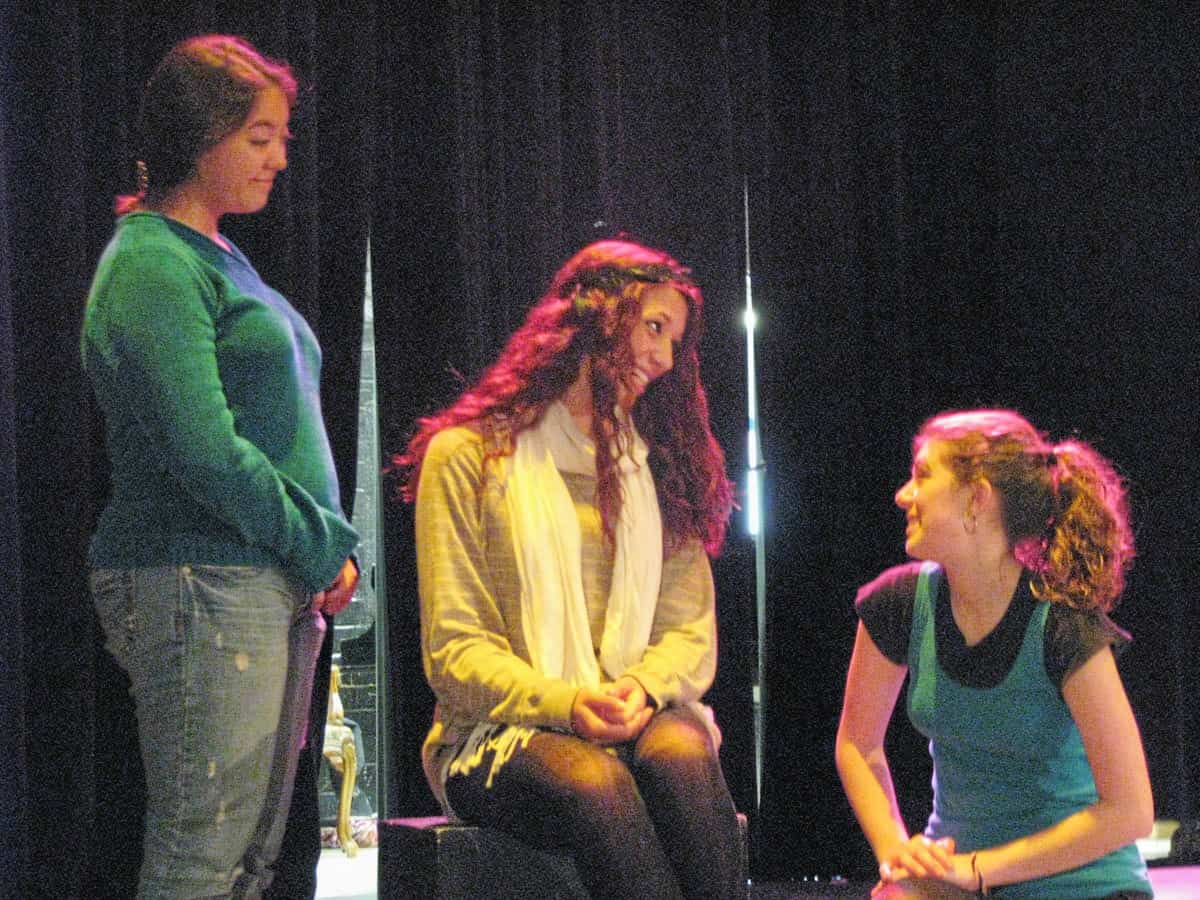 In December, the Culver City High School Academy of Visual and Performing Arts (AVPA) was awarded $2,500 from the Culver City Performing Arts Grant program, sponsored by Sony Pictures Entertainment. The grant allows AVPA to present "Cabaret Night 2010: An Evening of Music by Sondheim and Bernstein" at the Ivy Substation, home of The Actors' Gang, 9070 Venice Boulevard, Feb. 4 through 7. Shows are at 7 p.m. Thursday through Saturday, and 1 p.m. matinees on Saturday and Sunday. Tickets range in price from $10-$25, available at www.avpa.org.
Featuring the music of two of Broadway's most celebrated creative talents, Stephen Sondheim and Leonard Bernstein, Cabaret 2010 will include songs from shows such as Company, Into the Woods, Candide, On the Town, Sweeney Todd, Follies, Gypsy, and the landmark single collaboration between these two musical giants, West Side Story.
The 14-member cast will be joined by members of the AVPA Chamber Singers and Jazz Combo, and accompanied by Christopher Luthi. As the cast navigates the drama of relationships, the subject of so many Broadway storylines, the audience will be treated to a survey of some of American musical theatre's premiere works of the 20th century.
Co-Directed by AVPA faculty Dr. Tony Spano and Lisa Michel, and with choreography by Julie Carson, the production is the sixth Cabaret presented by AVPA over the last several years. As a survey of America's rich heritage of the great American Songbook, the Cabaret shows have educated students and entertained audiences. "We are thrilled to be performing this show at the Ivy Substation," Dr. Spano explained. "It's always a great experience for the students to work in a professional venue."
A new promotion from AVPA will be available for this production: reserved VIP seating. For $25, a VIP ticket buys a reserved seat in the center of the front rows, and the buyer will also receive one concession item. Season Pass holders can purchase these VIP seats for $10. Otherwise, general admission (no reserved seating) will be at the regular price of $15, $10 for ASB/Seniors/Children/CCUSD Faculty/Staff. Tickets are available through www.tix.com, accessible at www.avpa.org. Tickets can also be purchased in advance in person at the Culver City High School campus by contacting Dr. Spano (tonyspano@ccusd.org). Seating is very limited and the show may sell out.
About the Academy of Visual and Performing Arts
The Academy of Visual and Performing Arts (AVPA) at Culver City High School has been inspiring and empowering students to build a compassionate, creative community through innovative and challenging arts education since 1996. AVPA enjoys tremendous support from Sony Pictures Entertainment and other area businesses as well as from the Culver City community. For more information about the Academy, go to http://www.avpa.org or contact Tony Spano at 310-842-4200 x6094 or Kristine Hatanaka at 310-842-4200 x6001.