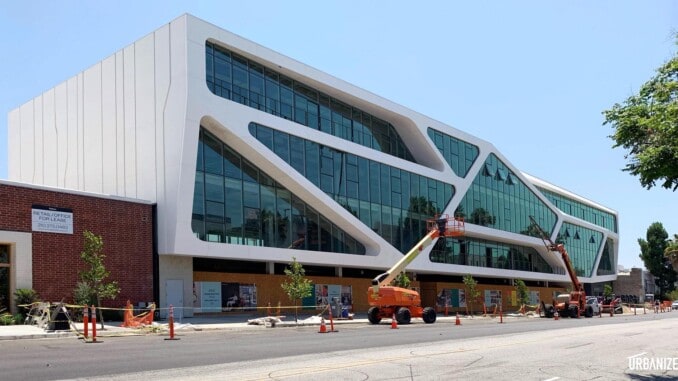 The new headquarters for game company Scopely is approaching completion, waiting for just a few more finishing touches before they open the doors for employees. 
The unique building at 8888 Washington Boulevard next to The Platform consists of a four-story edifice featuring 60,000 square feet of offices on its upper floors and 6,000 square feet of commercial space at street level. An underground parking garage will also provide storage for 200 vehicles using stackers.

Just across the street from the Metro station, the building was designed Abramson Architects, and is called 'Synapse,' looking to creatively represent the thought process on glass fiber panels inlaid with LED strips. When operational, there will be a line of light moving across the front of the building.  

The new office complex is being developed by Runyon Group,  which recently repurposed an unused area beneath the viaduct which carries Metro trains into Culver City Station as a public recreation space for visitors.
Judith Martin-Straw