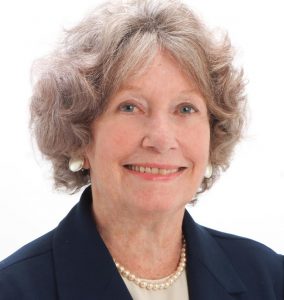 Most Culver City organizations and service clubs are certainly resting up after a busy Fiesta LaBallona weekend, including the Culver City Rotary Club, whose Lucky Ducky rubber duck race at the pool was a favorite. Top Lucky Ducky winner was Jessica Beagles-Roos with her Lucky Duck "Thomas," who came in first. Jessica, a past president of the Culver City Board of Education, along with her husband Ken, decided to donate their $500.00 winnings back to the club for expand their charitable donations programs!
Grace Lutheran Church attendees were delighted with an unexpected musical treat at Sunday's 10:00 a.m. service: Kevan Torfeh, professional cellist (L.A. Mozart Orchestra; South Coast Symphony, Capistrano Valley Symphony, Mozart Chamber Orchestra, plus, plus) played to a super-appreciative congregation at their Labor Day Weekend service. Kevan is currently Associate Principal Cellist of the California Philharmonic Orchestra and plays as a guest in the sections of the New West Symphony and the Hollywood Bowl Orchestra. He lives in Culver City and is married to cellist Joan Matsuoka Torfeh and has two children, Daniel and Katie (think they may just turn out to be musicians too?)
Culver City Sister City Committee Nancy Perdomo-Browning is reminding all members that the Committee's Hawaiian Luau is set for this coming Sunday, September 10 at the Veterans Park picnic area from 11:30 a.m. – 2:30 p.m. Catered by popular Rutt's Hawaiian Café, you're invited to dig out your favorite hula skirt or Hawaiian shirt (or both), and enjoy. Reservations ($15.00 per person; $10.00 for students) officially closed this past Sunday, but you may be able to persuade Coleen Jones (310)463-2627 to do a Labor Day favor and let you join in! They'll be celebrating their Student Exchanges with Kaizuka, Japan and Iksan, South Korea, with student ambassadors and host families sharing their experiences with the student exchanges over the summer.
Is there really such a thing as "Dancing Through Parkinson's?" You can bet there is! "DTP" is a community program of Invertigo Dance Theatre, that began in 2011, and provides free or voluntary donation, weekly dance classes to people living with Parkinson's disease and other degenerative diseases, as well as their family and caregivers. Classes, taught by experienced professional dancers that have trained in methods specific to Parkinson's, are designed to encourage joy, strength, community, stability, mental clarity and creativity. Teachers demonstrate standing and seated activities and can provide movement options for a wide range of physical abilities. In addition to its weekly classes in Culver-Palms YMCA (4500 Sepulveda Blvd.) Dancing Through Parkinson's is also offered at five other locations throughout Los Angeles county. No dance experience is required. No pre-registration is required, and cost is by donation. Regular and drop-in attendance is welcome. The next class at the Y is this Thursday, September 7 from 1:30 p.m.—2:30 p.m.
School's back in session, and there are healthy (and delicious) paid meals available to your kids! Elementary Paid Meals: Breakfast $2.00; Lunch $3.00; Milk $0.35; and Middle School and High School Paid Meals: Breakfast $2.25; Lunch $3.50; Milk $0.35. Prepayments can be made using efunds. When setting up your account be advised you will need to know your student's 9-digit student ID number, this can be found on your registration information. If you need help please feel free to contact the CCUSD at (310) 842-4200 ext. 3310 and they will be happy to help you. (You can also deposit funds at your school site in the form of CASH or check made payable to "CCUSD". IMPORTANT! When depositing funds please be sure to place funds in an envelope and write your student's name and PIN number on the front of the envelope in order to insure funds are deposited to the correct student account. Food Service and its employees will not be responsible for funds place in an envelope that does not have this information. It is also helpful if you include your students name and/or PIN in the left-hand memo section of your check.
As we're sure you're aware, the countdown is on for Culver City's 100th Birthday, with Dr. Janet Hoult, Culver City's Honorary Artist Laureate for Poetry conducting the final Poetry Reading and Awards Ceremony for her "Word Painting" poetry contest based on Culver City and the city's historical sites this Saturday, September 9 from 1:00 – 3:00 p.m. at the Mayme A. Clayton Library & Museum, 4130 Overland Ave. Also on Saturday, at the Culver City Hall Courtyard The Hanging Garden, Quotation Courtyard & Panoramic and La Ballona dance performance (5:00 p.m. and 7:00 p.m.) begin with the public seated in City Hall courtyard facing Hanging Garden. Five Heidi Duckler Dance Theater company dancers will perform on the second and third balconies of the City Hall atrium where Hanging Garden is sited. Live Chamber music will accompany the performance as a classical response to both the architecture and history of Culver City. In the second act, the audience will walk over to the side courtyard (known as Heritage Park), where a replica of the old City Hall facade is located. The performance continues in the formal pools where La Ballona is sited and next to where Quotation Courtyard and Panoramic reside. Admission is free to Culver City residents, but ticket reservations are required. Get yours here: http://bit.ly/2xAzmD5.
Steamy birthday greetings to out this week to Jack Newton, Pastor Jim Maines, and Karen Ellingson.
If you'd like your (or a friend or family member's) birthday mentioned here, email details to [email protected] and we'll be happy to post it!