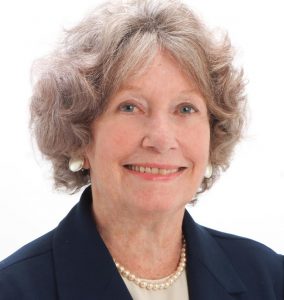 This Wednesday, July 19, the Culver City Historical Society's meeting salutes the Culver City Fire Department, with a presentation by Chief David L. White, accompanied by a PowerPoint presentation detailing the Department's history. Our CCFD was created back in 1919, just two years after Culver City was incorporated, so it's especially appropriate to include its own history during our Centennial year. Also present to share their memories and answer questions will be retired CCFD Captain Jim Gilbert and retired Fire Inspector Jim Forte (neither one nearly that old!). The program is free and begins at 7:00 p.m. in the Multipurpose Room of the Veterans' Memorial Building. The Historical Society's Archives & Resource Center (ARC) will be open for viewing that evening, with the entrance to both via the back of the building.
Concert #3 in the Boulevard Music Summer Festival this Thursday eve, July 20, will be, according to director Gary Mandell, "High energy Afro/Cuban rhythms great for dancing from Ricardo Lemvo & Makina Loca." Knowing, Gary, he's usually right on target, so along with your picnic supper, bring your dancing shoes! Parking under the City Hall has been gearing up to charge, so get ready just in case this Thursday you'll see an operating parking gate when you drive in. We understanding parking will be free the first two hours with validation, the same for our local parking structures. (…for those of us who spend 4+ hours there on a Thursday eve, this could get a bit expensive!)
Congratulations to the new Culver City Sister City Committee leadership – the newly-installed President is Nancy Perdomo-Browning; Vice President, Kathleen McCann; Treasurer, Grace Reitzfeld; and Haifaa Almoammar, who will continue as Secretary. New members of the Board include Dan Cohen, Tilsia Acosta, David Winslow and Martina Totzauerova. As President Perdomo-Browning states, "As the newly elected president, I am committed to continuing to support the interests of the organization in promoting friendship and cultural understanding through People to People diplomacy. Additionally, I plan to continue working to increase our membership, seek fundraising opportunities, make our programs accessible to more members of the community and help to maintain vibrant and relevant relationships with our sister cities." Hopefully we'll soon be welcoming our newest sister city – in Italy!
Want to take the Yellow Brick Road for a peek behind the scenes? Here's your chance! A new Culver City Centennial Event that personifies a part of the movie heritage embodied by Culver City is coming up on Sunday, August 6, and tickets are sure to go fast! Alicia Mayer (great-grandniece of Louis B. Mayer, the head of the legendary Metro-Goldwyn-Mayer Studios) has a collection of hundreds of never-before-seen photos and memorabilia documenting the MGM era, and will share them with movie history buffs at 2:00 p.m. in the Rotunda Room of the Veterans' Memorial Building. Tickets are $10.00 each, and may be purchased by visiting www.culvercity.org and clicking on Events, then Buy Tickets via PayPal.
This Wednesday, July 19 is the Culver City Downtown Business Association's Third Wednesday event – unfortunately both the DTLA and the CC Historical Society have great events the same night (how/why does this happen??) The Downtown stroll, however, runs from 5:00 p.m. – 9:00 p.m., with great food and drink specials and live music to enjoy.
Culver City Bethel 2 Job's Daughters is alive and well, and just celebrated its 93rd birthday! Who knew? They're super-proud of Kumary Vasquez, Grand Bethel Junior Custodian 2016-2017, and continue to spread the word about what a great organization it is. Job's Daughters' mission is to teach young women essential organizational, leadership, and philanthropic skills that they can use in everyday life, all while making friends and having fun. For more information, contact [email protected].
Things You May Not Be Aware of Dep't.: Cannibal restaurant at the Platform (known primarily for its two-fisted beef entrees) also has a nine-page beer list. So there is something for us vegetarians…
Birthday greetings go out this week to Jeanette Vosburg, our granddaughter Leilani Smith, Frank Augusta, Sal Valle, Steve Hadland, Michael Landau, Bruce Popkin, Barbara Popkin, Christine Ferreira, Francois Bardol, Martha Lamont, Ron Smith and Patricia Sievers Henderson. If you would like your (or a friend or family member's) birthday celebrated here, email us at [email protected] and we'll be happy to post it!