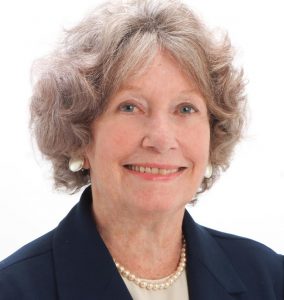 Encore!! Culver City Public Theatre is presenting its 19th season of free theatre in Carlson Park, this year celebrating the Culver City Centennial. The Children's Popcorn Theatre presentation is "To Oz and Back", a collection of short plays written by Daniel Hurewitz, Christopher Gough, Morna M. Martell and Jen Huszcza, and directed by Eve Weston. All involve characters from MGM's classic "The Wizard of Oz", based on the book by L. Frank Baum. The movie was filmed in 1939, just a block away from Carlson Park at MGM, now Sony Pictures Studios. (The plays imagine what might have happened before, after and behind the scenes.) Performances are at noon on Saturdays and Sundays starting this Saturday, July 15th to August 20th. All performances are free. The Culver City Public Theatre's mainstage show is a comedic adaptation of Shakespeare's classic "Romeo and Juliet", titled "Romeo and Juliet in Screenland". The time is 1917 in Culver City, where two rival movie studios, Montague and Capulet, are vying to make the next great picture. Montague's dramatic star, Romeo, wants to make a comedy and by
chance he meets Capulet's star Juliet. True to Shakespeare, schemes are devised, but this version definitely does not end in tragedy! Performances
are at 2 pm on Saturdays and Sundays from July 15th to August 20th. All performances are free. Bring a blanket or a chair and enjoy free theatre in
lovely Carlson Park, 10400 Braddock Drive, at the intersection with Motor Avenue. Parking is free, but to respect neighbors, attendees are asked to park on the park side of the street only. For more information, go to www.ccpt.org or email [email protected].
This Wednesday, July 12, 12:30 p.m. – 1:30 p.m. at the historic Culver Hotel, the new Culver City Rotary Club year begins! President of the Month Cy Pierce will conduct the meeting as well as the July 26 meeting. (No term limits necessary here – and members are advised to mark
their calendars.) Also on the docket is the Culver City Police Night Out on August 1. Volunteers interested in being on the committee (the event is one that the club is helping to sponsor) are urged to let Janice Beighey know at [email protected] know.
Interest is building regarding the state of potential health and safety issues related to the oilfields so close to Our Town. There will be a special
City Council meeting this Tuesday, July 11 at 7:00 p.m. to support the strongest possible ordinance to regulate that portion of the Inglewood
Oilfield, and your attendance and comments would be important. For more information visit https://culver-ity.legistar.com/Calendar.aspx
Last week's opening night of the Summer Boulevard Music Festival was packed, and this Thursday evening Andre Thierry and Zydeco Magic
will bring the Creole touch to the City Hall Courtyard. Gates open at 4:30 p.m. and the music starts at 7:00 p.m. Come and enjoy these free concerts!
The end of an era…but not totally! The Test Kitchen at Surfas Culinary District has been the hub of culinary education and fun for the food
scene in the Los Angeles and Culver City areas for years, not to mention all the kitchen accessories and ingredients for sale that lined the walls and
aisles. The cheese section, spices…ahh. And the restaurant. The sad news is that this Saturday, July 15 is Surfas' last day. Huge construction plans have been drawn up for the location, and Surfas is currently looking for a new site – preferably on the Westside, near Culver City if possible. The sale is on – drop by to wish them well and take advantage of what's left for your own kitchen!
Coming up next week – Wednesday, July 19 to be exact – is the Culver City Historical Society's General Meeting and Program. The program will feature "The History of the Culver City Fire Department," presented by CCFD Chief Dave White. The meeting starts at 7:00 p.m. and is free to all. It takes place in the Multipurpose Room of the Veterans' Memorial Building. The Archives will be open that evening so that you can come and see the latest exhibits. (Enter the ARC through the rear parking lot) The Culver City Centennial is especially on the summer CCHS agenda – with a free public bus tour of historic sites in September plus other events – stay tuned!
Yay! The popular We Tell Stories group is back at the Julian Dixon Culver City Library this Wednesday, July 12 from 2:00 p.m. – 3:00 p.m.
Ages 5-12 (and their parents and grandparents!) will enjoy these talented performers. The Library is located at 4975 Overland Ave., and the program is free. Parking is available behind the Library.
Time Flies Dep't.: This Saturday, July 15 is already the second Saturday of the month already, which means it's time to Walk With a Doc at Vet's Park. At 8:45 a.m. Dr. Sarah Carpenter will speak on 'Preserving Vision,' followed at 8:50 a.m., by YMCA Fitness Instructor Brandon Webb's group warm up. All are then invited to enjoy a neighborhood walk that lasts about an hour!
Birthday greetings go out this week to Joyce Perlick, Anita Agzarian (Rendon), Bruce Popkin, and Janet Louie. If you would like your (or a friend
or family member's) birthday celebrated here, email us at [email protected] and we'll be happy to post it!