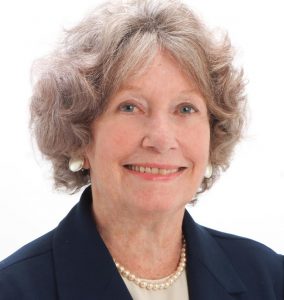 Yay – this Thursday night marks the 15th or 16th (or more?) year we've picnicked with our fellow "Music Munchers" in the City Hall Courtyard (soon to be dedicated as the Dale Jones Courtyard) for lively summer music. Gary Mandell of Boulevard Music (Sepulveda and Culver Blvd.) is once again the official music master, and he always picks out a great variety of entertainers. This Thursday opens with Laurie Lewis and the Right Hands, so bring out your best country garb and food and enjoy. The Courtyard opens at 4:30 p.m. to get your chairs and blankets set up on the grass, and the music starts at 7:00 p.m. There's an intermission at about 8:00 p.m. and the show ends at approximately 9:00 p.m. (Reserved seats are $10.00 each and can be purchased at Boulevard Music)
Don't forget that the Culver City Farmers' Market is closed this Tuesday, July 4th, but will definitely be back the following Tuesday, July 11th from 2:00 p.m. – 7:00 p.m. For questions related to the Farmers' Market, you can contact Glenn Heald in the Community Development Department at (310) 253-5752 or at [email protected].
Speaking of fireworks, (really visible to a lot of us near West LA College) don't forget to keep your pets indoors in a cool, comfortable place with a couple of favorite toys and some "white noise" distraction such as a radio or television going. We know of only one dog who likes to be outside watching the displays with his family – and that's Asta, who lives on Northgate – but just assume that your dog will panic, like 99% of most!
More on fireworks: Yes, the Exchange Club of Culver City invites all to enjoy the Centennial Culver City 4th of July Fireworks Show at West LA College. Gates open at 4:00 p.m., with the fireworks starting at 9:00 p.m. There'll be vendors, food stands and food trucks and a raffle. Face painting, games and an obstacle course will be there for the kids, too. This year will feature extra ground fireworks displays especially tailored for the Centennial celebration. Cost: $5.00 Per Person, $10.00 Parking. Parking entrance from Jefferson at College Blvd. The pedestrian entrance is from Overland at Freshman Dr. OR you can take the special Culver CityBus that runs from the Transit Center at Westfield Mall to Motor and Washington, dropping off at the College for just $1.00 a ride, even better!
The Culver City (unofficial) page on Facebook now has over 5,000 members and it's a terrific resource for locals to find out about any noise, power outages, traffic tie ups and solutions, city meetings, new restaurants, commercial and retail construction, and even local lemonade stands. No politics allowed – just enjoy the chatting and learning more about what's currently happening in Our Town!
Hundreds attending the funeral services for Rick "Rancher Rick" Hodges last Saturday laughed, cried, and were grateful to have been part of the great outpouring of affection for the Tub's Chili's co-owner, along with wife Margie, and their family. Cowboy wear was evident, and the tributes poured forth for Rick, concluding with a wonderful slide show, music, and a closing "Wind Beneath My Wings" by friend Andrea Malin. And afterwards at the reception, what did you expect? Chili, of course, with all the fixin's. Such a tribute to a long-time Lindbergh Park resident and Culver City business owner. He was a classic!
You may have read about it elsewhere, but LOCALmo wants to congratulate Jonathan Culbert and Manuel Flores, who received 2016 Earl Barr Culver CityBus Operator of the Year Awards, and for an impressive 12th consecutive year, Steve Sanceri received the 2016 Distinguished Operator of the Year Award. Don't have the opportunity to ride CulverCityBus? These folks join our other impressive drivers who, for some people, are the only face of Culver City they ever come in contact with, so our drivers' courtesy, safety and timeliness spells C-U-L-V-E-R C-I-T-Y to them.
Fireworks and birthday celebrations this week are both going off for Karen Fowler, Ana Maria Guimaraes, Adrienne Louie, Jan Ferguson, Grace Bruno, William Sick, Joel Jon Forman, Shelley Papadopoulos, Susan Roper, and Colin Tidwell. If you would like your (or a friend or family member's) birthday celebrated here, email us at [email protected] and we'll be happy to post it!