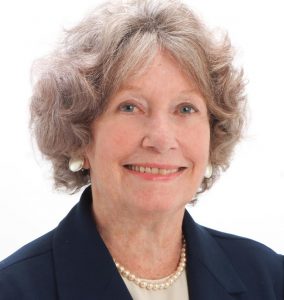 "Walk With a Doc" gurus Jeffrey Penso, MD and Sarah Carpenter, MD are planning to add a midweek afternoon walk to the regular "third Saturday" WWAD program at Vet's Park. The midweek walk would start in Culver City Park near the Bone Yard (the dog park) and end up at the Baldwin Hills Overlook State Park. More details on date and time to come!
Here's an opportunity for Culver City residents to dispose of their household hazardous waste and electronic waste free of charge at a Countywide Household Hazardous and E-Waste Roundup. The Roundup will take place in Culver City at the Wende Museum Front Parking Lot, 10808 Culver Boulevard (enter from Culver Blvd. at Elenda St.), on Saturday, June 24 from 9:00 a.m. to 3:00 p.m. Start by
collecting unwanted household hazardous waste and e-waste items from your home. The County will recycle what it can and properly dispose of the rest. It's easy to participate. Leave the products in their original container, place them in a cardboard box and drive to the Roundup site. The entire process only takes a few minutes and you never have to leave your car. No explosive or radioactive materials, tires or waste from business will be accepted. Please do not mix products together.For more information on household hazardous waste or upcoming Roundups, call the Los Angeles County Department of Public Works at 1 (888) Clean LA, the Sanitation Districts of Los Angeles County at 1 (800) 238-0172 or visit the web site at www.lacsd.org.
If you've ever been thinking of working with a personal trainer at the Culver-Palms Family YMCA (or anywhere for that matter), the Y is offering a terrific opportunity: If you sign up by the end of June you can save $50.00 on either five one-hour sessions or 10 half-hour sessions with super-trainers Brandon Webb and Mallory Nicholas. For more information on the proram, call the Y at (310) 390-3604 or email Senior Program Director [email protected].
This Wednesday, June 21 Downtown Culver City is hosting "Taste of Summer – Culver City's Spiked Lemonade Contest." From 5:00 p.m. – 9:00 p.m.you can help determine just who makes the best spiked lemonade by strolling DTCC and tasting the varieties that will be served at several different locations. Live entertainment on a beautiful summer evening will be provided by Celtic wonder Marston, and Our Last Summer. You can submit your vote for the best lemonade and get a chance to win a surprise package. Find out where you'd like to start this very educational and tasty tour by visiting www.downtownculvercity.org. Oh, yes – and keep Uber's number handy just in case…
It's been exciting to see the festive tents on the front lawn of The Culver Studios, as well as our local restaurants bustling with happy diners attending the Los Angeles Independent Film Festival, headquartering at our own Arclight Theater. The Festival opened June 14 and will run until June 22 (adding to the spiked lemonade tasting crowd, for sure!). To get more information and view the film/event lineup, visit www.filindependent.org/la-film festival site.
Starting next Saturday, June 24 at 1:30 p.m. , the Culver City Friends of the Library will kick off a summer-long "Wimpy Kids" marathon. There'll be a Wimpy Kids party on opening day that includes movie viewing, games and cdrafts. Later in the summer kids (geared mostly to 4th-8th graders, but all ages are welcome) will enjoy film workshops and book discussions, ending with screening student films at the September "Not So Wimpy Film Festival." To find out more, visit www.fol.org. All this takes place at the Culver City Julian Dixon Library, 4975 Overland Avenue.
The Culver City Sister City's current board members' terms come to an end this Wednesday, June 21 when the Installation of Officers takes place at the Del Rey Yacht Club. The new Youth Ambassador and newly -elected board members will also be installed that night. Reservations close as of today, Monday, June 19 but if you hurry you may contact Nancy Joujon-Roche at [email protected] to see if you can still enjoy a delicious dinner event! Cocktail time begins at 6:30 p.m., dinner will be served at 7:00 p.m. and the program/installation at 8:00 p.m.
This Wednesday, June 21 from 12:30 p.m.-1:30 p.m. at the historic Culver Hotel, the Culver City Rotary Club's last "official" meeting of the year will take place. They will enjoy a Craft Talk from New Member Jim Shanman, and Craft Talks are always a favorite type of program for members. They will also have guests Jamie Wallace of the Backpacks for Kids Program which they support, and will hear from the Culver-Palms YMCA Executive Director Devon Corlew another favorite Culver City non-profit.The official next President will be Cy Pierce, who will chair the club's July meeting.
Sweating out birthday celebrations this week are David Voncannon, Chelsey Kinnon, Janet Chabola, Mary Ellen Shaffer, Soraluck Joy Namwang, Jyenny Babick, Susan Acosta, Darrell Robb, Joy Sangalang Smith (our daughter-in-law, Allan Goldman, our grandson Shotaro Smith, and yours truly! If you would like your (or a friend or family member's) birthday mentioned here, email us at [email protected] and we'll be happy to post it!