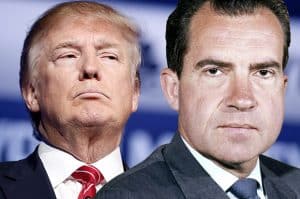 Please join Congressmember Karen Bass  on Wednesday evening, April 19, 2017 from 6:30 to 8:30 PM for a lively forum titled "From Nixon to Trump: Perspectives on Presidential Accountability" to discuss how presidential accountability affects our district.
This event will feature panelists John Dean, author, commentator and White House Counsel under Richard Nixon and Malcolm Nance, author, retired US Naval Officer, and an expert in national security policy and anti-terrorism intelligence. These national experts will offer their perspectives on presidential power in this unprecedented time.
Marina Del Rey Middle School, 12500 Braddock Drive, Los Angeles, CA 90066  (at Centinela Avenue) on Wednesday, April 19, 2017 from 6:30 PM – 8:30 PM
You can RSVP here or call (323) 965-1422.