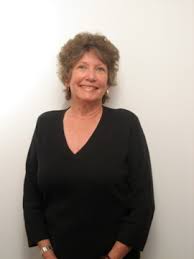 Here we are, dripping our way (and that refers to the number of colds and coughs surrounding us wherever we go, as well as the rain) into 2017. Remember how our parents and grandparents warned us that time would go by SO fast when we were older and we didn't believe them? Well, Happy New Year!
Temple Akiba's 7th Annual Gala, set for Sunday, January 22 at the DoubleTree by Hilton will honor Marla and Ed Wolkowitz, Robyn Altman, Leah Penso, and Melissa York. The official deadline for reservations has just barely passed, but perhaps there may still be an opportunity to join the fun – visit www.TempleAkiba.net and click on GALA on the home page – Mazel!
And it's not too early to consider the Culver City Adult School's Summer Enrichment 4 Kids 2017 program for kids ages 4-17 with two sessions: Term 1 runs from June 19 – July 7; and Term 2 July 10 – July 28. Morning classes are 8:30 a.m. – 11:30 a.m., and afternoon classes 12 noon – 3:00 p.m. Supervised child care is available both before and after classes. If you register your child's spot between January 9 and February 28 you'll receive an early-bird discount. (Classes include theatre, photography, art, music, animation, Spanish, Japanese, Chinese, German, Sports, Summer Reading, Writing, Mathematics, Science and Cooking) Register online at www.ccas.ccusd.org. Summer will be here before we know it, said Grandma, and she's right!
Who can read a book or tell a story better than "Mr. Culver City" Mike Cohen? Hear for yourself at Storytime this Tuesday, January 10 at 7:00 p.m. the Culver City Julian Dixon Library, 4975 Overland Avenue. Mike will be reading "First Snow," where you and your kids will find out how much fun Pedro has playing in the snow for the first time! There will be a fun arts and crafts snowman-themed project following the reading. Admission is always free!
Speaking of our spiffily –(if that's a word) rehabbed Library, the Culver City Friends of the Library will be hosting its Annual Meeting and Installation Dinner on Friday, January 20 at 6:30 p.m. onsite (see address above). Reservations are due by this Friday, January 13 if you like the $25.00 per person price; otherwise it will be $35.00 at the door. Children's tickets (age 12 and under) are $12.50, either way. In addition to installing incoming board members, the Friends will be honoring Albert Vera, Jr., (who needs no other identification, like "from Sorrento Italian Market" or anything) and the City of Culver City, represented by staffer Susan Obrow, Parks, Recreation & Community Services Department. RSVP to [email protected] so you can join in the fun!
Members of the 54th Assembly District Republican Central Committee which, as you may or not be aware, in addition to Culver City includes all or parts of Arlington Heights, Baldwin Hills, Bel Air Estates, Beverly Glen, Brentwood, Century City, Cheviot Hills,County ClubPark, Crenshaw, Hyde Park, Inglewood, Jeffereson Park, Ladera Heights, Leimert Park, Mar Vista, Marina del Rey, Mid-City, Palms, Rancho Park, Santa Monica, Sawtelle, South L.A., Venice, View Park, West Adams, West LA, Westchester, Westwood, and Windsor Hills – whew!) will meet this Tuesday, January 10 at 7:00 p.m, at Lenny's Deli, 2379 Westwood Blvd. Meetings are always on the second Tuesday of the month.
Football season's almost over, and it's AWARDS time – and who has more big and little screen devotees than those of us who live in the Heart of Screenland? Viewing parties are popping up for so many of the presentations (hard to call them all "ceremonies" except for the Oscars) and movie theaters are crowded. We love the Culver City ArcLight, but wonder why they don't advertise their screenings? I'm sure we have the space ….
Friday the 13th isn't always unlucky, to wit: this Friday, local drummer Sonny B's "Mystic Knights (American roots and blues) Trio will be performing from 7:30 p.m. – 11:00 p.m. at Gaby's Mediterranean, 10445 Venice Blvd. Great way to enjoy food and music on a Friday night!
Funeral services for former councilmember and mayor "Dr. Jim" Boulgarides will take place at 2:30 p.m. this Saturday, January 14, in the Rotunda Room at the Veterans' Memorial Building. Dr. Jim's formal obituary is more than just impressive – what a life!
Who's celebrating birthdays this week besides Jerry Morrow, Margie Hodges, Michael Bauer, Matthew Seeberger, Lydia Stein Spiegelman, and John Newhouse? If you, a friend or family member have a birthday coming up and would like to see it posted here, let us know at [email protected]!