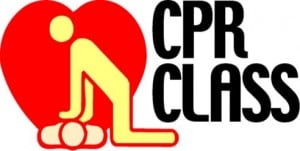 Can you spare 15 minutes to learn how to save someone's life? Since 88% of cardiac arrests occur at home, the life you save with CPR is likely to be someone you know and love. Bystander CPR (hands- only) provided immediately after sudden cardiac arrest can up to triple a victim's chance of survival, yet only 32% of cardiac arrest victims get CPR from a bystander.
Lindberg Park 5401 Rhoda Way Culver City, CA
Saturday, April 25, 2015 3:00 PM – 5:00 PM (weather permitting)
Classes start approximately every 15 minutes.
Recommended for ages 5 – 95.
Every participant will receive an entry in our drawing to win a disaster kit for a family of four!
The American Red Cross and Lindberg Neighborhood Watch will also have booths at the event.
Many are concerned they might do something wrong, but the only way to make things worse is to do nothing at all.