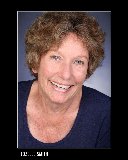 No, Virginia, it's just a coincidence that this particular Candidates' Forum is on April Fool's Day: it's the Joint Meeting of the Culver City Rotary Club with the Culver City Exchange Club, gathering at noon at the Culver City Elks Lodge, 11160 W. Washington Place, to hear the City Council candidates speak. The election is exactly one week following – April 8th – so this could be a real decision-maker for some audience members.
Members of the Culver City Sister Committee will be hosting eight high school students from Iksan, South Korea here in Our Town July 20-30. Join this very active group, volunteer on the reception committee and help in planning a visit that will provide a lifetime of memories. Email Barbara Honig, chairman, at [email protected]. In turn, Culver City will be sending a middle school delegation of eight students and two chaperones to Kaizuka, Japan July 20-29. We've made friends that have lasted decades through participating in exchange programs – it's great!
Craig Schoenbaum sends word to all his friends that he'll be participating in the 22nd Annual Joshua Tree National Park Art Festival this weekend, Friday, April 4, Saturday, April 5 and Sunday, April 6 – 9:00 a.m. – 5:00 p.m. each day. As Craig says, "It's a great time to be in the desert!" It all takes place at the Oasis Visitor Center, 74485 National Park Blvd., Twentynine Palms. For more information call (760)367-5525 or visit www.joshuatree.org.
Go, Cooper, Go! Cooper Komatsu, a Culver City Middle School student who has won two consecutive CCUSD Spelling Bees, has a whole other kind of bee to buzz about – he has qualified to represent Culver City Middle School and participate at the state level of the National Geographic Bee, sponsored by Google and Plum Creek. The state bee will be held this Friday, April 4 at California State University, Fresno. The winner of the state bee will advance to the national competition, which will be held May 19-21 at the National Geographic Society Headquarters in Washington D.C.
Coincidentally (with our magnitude 5.1 plus other shakers last week) April is actually Earthquake Preparedness Month, and it's not a matter of "if" an earthquake occurs, it's "when" it occurs, and since they seem to be picking up in frequency, will you be ready? Do you and your kids have contact phone numbers memorized or written and available in your kid's backpacks or your wallet in case you're not together when it happens? Do you have an alternate plan to connect with family and friends? Do you know how to contact your children's school in the event of an emergency? How about actually creating a disaster plan, making sure that your (minimum of three days) disaster supplies are up-to-date and in good working condition, and consider making kits for your vehicles and work since most of us spend the majority of our time away from home and/or on the road. Visit www.culvercity.org/emergencyprep to download checklists and templates. For more information or questions, Christine Parra, Culver City Fire Department's Emergency Preparedness Coordinator at (310)253-5909 or [email protected]
Did you know that two of LA Weekly's ten "Best Chocolate Cake in Los Angeles" winners are located right here in Culver City? Essential Chocolate Desserts' "Wicked Chocolate Cake" features four layers of fudge cake, dark and light chocolate frosting, ganache, and chocolate curls. Rush over to10868 Washington Blvd. (near Elenda) and see for yourself. The other one can be found at Red Bread, located at 13322 W. Washington Blvd. Made with local eggs and milk, everything's organic, including TCHO chocolate and house-made raspberry jam as the filling for the ganache-glazed chocolate cake. ('Scuse the drool…)
Lots going on at the Culver-Palms Family YMCA! Registration is now underway for Spring Session I classes (beginning this Monday, March 31) in swim, soccer, ballet, karate, parent & child, and other activities. "Spring classes fill up quickly, so act today!" says Mario Jovel, Senior Program Director Aquatics, Facilities &Sports. "Reserve a spot in your favorite program and enjoy a healthy, active Spring." Contact him at (310) 390-3604, [email protected], or drop by the Y at 4500 Sepulveda Blvd.
Your feedback's wanted on the Metro ExpressLanes. Metro invites you to make your voice heard on the future of the program via [email protected]. Just enter "It's About Time" in the subject line, and let 'er rip!
Birthday celebrants are SPRINGing up like crazy, to wit: Don Perlick, Beverly Peterson, Colleen Jones, Jody Hall Esser, Don Ericsson, Claire Skelley, Claudia Van de Ven, Carol Hoebink, Maria-Liza Valerio, Peter Benjamin, Roger MacGregor, Claire Snodgrass, Katherine Timm, Sofie Lyddon, Bruce Mensinger, Pam Leitner, Michael Bronner Marsha Brilliant, Tracey Gee, Lucy Lange, Rubenia Quinonez, Natalia Rodrigues, Amy Yen, Lauren Casella,Victor Diaz, Daniel Maki, Eric Salsman, Jean Yoo, Susan Antani, Katherine Haviland, Katherine Timm, Deborah Cox, Nan Jia, Alan Levine, Frank Manley, Addison Chen, Lisa Grace, Marcelo Rodriguez, and Janava Welton. Would you like to have your – or a friend or family member's – birthday mentioned here? Let us know at [email protected] and we'll be happy to post it!