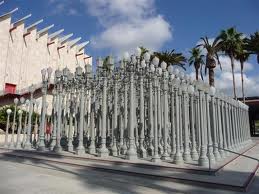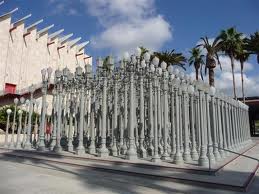 Three students from Culver City High School are currently serving as paid interns at The Los Angeles County Museum of Art throughout the entire school year. This year, CCUSD students will be visiting LACMA from 10 to 11:15 a.m. on Thursday, April 10 and taking a tour with the CCHS interns.
Each student intern is responsible for researching, writing, conducting their own tour including an art activity for Grades 3-12. This year, the tour will be designed around the current exhibition, "Futbol: The Beautiful Game."
Those interested in visiting the tour should meet at The Los Angeles County Museum of Art (5905 Wilshire Blvd., in Los Angeles) at the BP Grand Entrance, in front of "Urban Light." Parking is available in the Pritzker Parking Garage, located on 6th Street just east of Fairfax Avenue for $10.