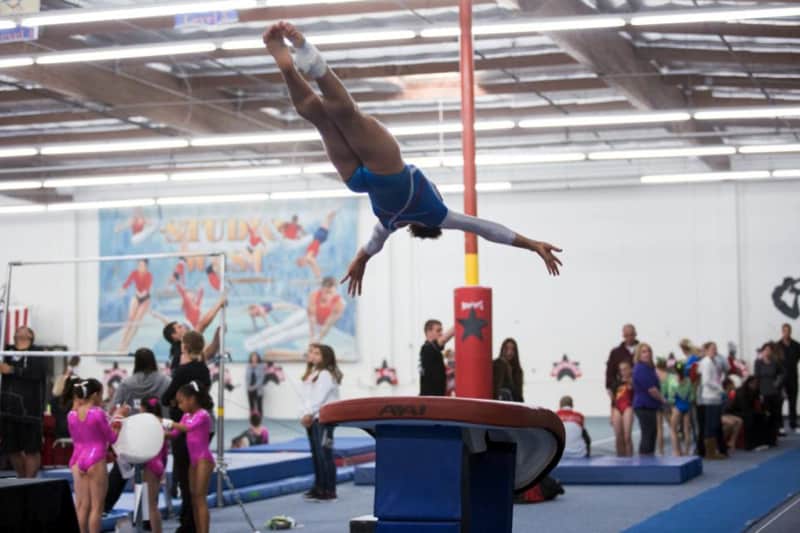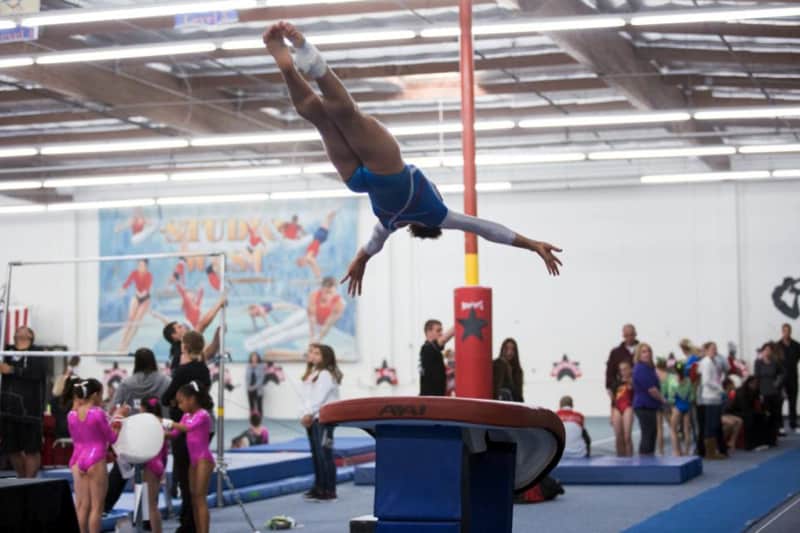 The men's and women's gymnastics teams at Broadway Gymnastics School (BGS)  just completed their 2012-2013 competitive seasons with amazing leaps of improvements. Several gymnasts were able to obtain scores high enough to skip levels due to all the new skills they learned since the last competitive season, still winning numerous individual medals and team trophies!
At Men's Region 1 Championships were held in Reno, NV April 4-7, 2013, Arun Chhetri, Level 5, of Culver City won Gold on Floor Exercise, 2nd on Pommel Horse, and 3rd on Vault and All-Around. At Broadway's Annual Peter Vidmar Invitational March 1-3, 2013, Chhetri took 3rd on Pommel Horse and Parrallel Bars.
At SoCal Men's Gymnastics Conference Championships in February 2013, BGS's Level 9 and 10 Teams won Gold, Level 5 Team took Silver and the Level 6 and 7 Teams won Bronze! Chhetri's scores contributed greatly to the Level 5 Silver Championship Team Title taking Bronze on Pommel Horse and 1st All-Around.
Bryanna Keith of Culver City, Level 7, won Gold on Vault at the California Classics in Aliso Viejo last March. At BGS's Pacific Sun Classic in April, the Broadway Girls Level 4 Team took 1st Place and the Level 5 and 6 Teams both placed 2nd. At Brestyan's Invitational last February BGS's Level 9 Team won 2nd and the Level 10 and 8 Teams both took 3rd. In Addition to these amazing team accomplishments, the Level 9 Team also won Bronze at both Chris Waller's Heart of a Champion Invite and the San Diego Classic Nastia Qualifier.
Photo- Bryanna Keith winning the vault.