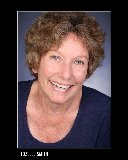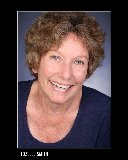 Is it possible that Spring Break is almost here? Parents, if you'd like to have your offSPRING have something fun , interesting and educational to do while school is out, how about Spring Day Camp at the Culver-Palms Family YMCA? Week 1, 'Spring Fling Swing,' will run March 25–29 at the Y's Palms Elementary School site. Week 2, 'Time Machine' will meet April 1-5 at the Culver-Palms Y, 4500 So. Sepulveda Blvd. Campers in grades K–5 will enjoy two weeks of fun, engaging and enriching activities at Spring Day Camp. Spaces are still available, but time is running out. Register today, before camp is filled. For more information please contact Chris Jefferson at 213-639-7608 or email [email protected]
Culver City Chamber of Commerce's Issues & Eggs Forum, set for this Wednesday, March 13 , promises an all-time high in speakers. This past summer, the world renowned Los Angeles World Affairs Council moved to Culver City, and Terry McCarthy, its President/CEO and a celebrated journalist, will speak at the forum, which regularly features notable leaders of the business community as an educational opportunity of discovering what's going on in Culver City and the world around it. McCarthy speaks six languages, has won four Emmys and an Edward R. Morrow award. He has been embedded with US Marines in southern Afghanistan for a promoted series "The Thundering Third," followed Egypt's anti-Mubarak revolution in Cairo, and traced the steps of the al Qaeda "underpants bomber" in Yemen. He's been a Baghdad correspondent, spent eight years working for TIME magazine as Shanghai bureau chief and then Los Angeles bureau chief, and his credentials go on and on. Chamber members and guests should call the Chamber office, (310) 287-3850, for registration details for the event, which will open at 7:30 a.m. for registration at the Four Points by Sheraton, 5990 Green Valley Circle.
Culver City Rotarians were uplifted at last week's meeting by visiting El Rincon Elementary School and seeing 25 first graders immersed in learning to use 25 shiny new Apple computers, then dropping by the school's new Science Lab, both achieved by collaborative grants spearheaded by the Club plus the Culver City Education Foundation, Rotary Clubs in Australia, and Rotary International. Lunch (catered by Jim Rodriguez' Santa Maria BBQ) featured visitors Lamondo Greer from the Culver-Palms Family YMCA, Kate Rosloff from LA 5 Rotary Club, Leslie Adler from the Culver City Education
Who doesn't love a mystery? There will be two FREE "Open to the Public" dinners honoring L.A. Marathon runners from our sister city of Kaizuka, Japan while they're in Culver City. The first one is a mystery "Welcome to an American BBQ" event this Friday, March 15 at 6:30 p.m. Only when you RSVP to Alice at (310) 642-7604 will the dinner location be revealed. The second mystery dinner will be an opportunity to bid Sayonara to our guests: Monday, March 18th will be a Farewell Dinner party in their honor, as they return to Japan the next day. Again, you must RSVP to Alice, who will then divulge the location of the 6:30 p.m. event. Who knows? It may be at your house! Culver City Sister City Committee Marathon Chairman, Allison Burns may be reached by email at [email protected] for additional information regarding our Kaizuka visitors.
Attendance at Sunday church services may have been a little spotty this past Sunday with the advent of Daylight Savings Time, but Westside Unity knows that folks will have caught up by this Wednesday, March 13 when "The Five Principles" class takes place, facilitated by James Shields. The class runs from 7:00-9:00 p.m. at Westside, located at 10724 Barman Avenue.
Just letting the March winds doth blow out their birthday candles are Jeff Cooper, Kyle Ruebsamen, Karen Baughan, David Oliver, Kazou Matsubayashi, Patricia Duncan, Lola Smallwood, Tim Stafford, Cameron DeSart, Yolanda Gutierrez, Jennifer Stara, Randolph Bratton, Kristina Knight, Cesar Trelles, Bridget Cook, Raina Healy, Rakesh Kumar, Caitlin Tonda, Ann Chen, Harlee Davenport, Lynette Fuka, Jeanne Gilbreth, Meiko Kanezuka, Ann Stewart, Graham Fyffe, Edward Gottlie, Paul Palo and Eufemia Silva. Want to include your own or a friend or family member's birthday in LOCALmotion? Let us know at [email protected].