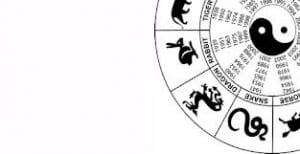 Akemashite Omedetou, Happy New Year Feng Shui Japanese Style!
December 2012 is busy…we begin by thanking everyone with holiday cheer, enjoying dinners and get-togethers with friends and family. Shopping and gift giving is continuous, and we make Japanese pickles from a special lady's recipe as gifts. These are our traditions.
Once December 26 arrives, it's time to take a really deep breath, and prepare for the New Year the Japanese – me & my family – call "Oshogatsu." For us it's pounding rice cakes — called "mochitsuki", and preparing foods to be eaten on New Years Eve and new years day for good luck.
This year I helped to chop "daikon" radish and carrots, while my friend, a talented graphic designer and artist, scheduled, chopped, cooked, and prepared a special new years day feast that for her took a lot of time in preparation.
On December 30 our Temple has a special service and we take a mallet & ring a bell 108 times to welcome 2013. In the evening we eat soba noodles for good luck.
And then on New Years morning I prepare "ozoni" for the family – a broth with a mochi – a pounded rice ball – for more good luck and longevity.
New Years Day is spent visiting and eating more special foods for long life, to drive away evil spirits, to keep a firm family foundation, to be happy, and prosperous and healthy. The tradition takes time and quite a bit of preparation — I am older, and I am now in charge – helping to continue these customs – and preserving them for future generations. But it's important, it's a must, and come January 2 all of us who participate in these rituals fall out…but with a smile.
And next – well, the solar Chinese New Year will begin on February 4 and the lunar Chinese New Year will begin on February 10. More rituals, more food, more traditions for good luck. Join me, as I walk you through the process, for an auspicious 2013.
And through all of this, preparing for 2013, busy and spending time with family, I am blessed.
In gratitude, Janet Mitsui Brown, www.thejoyoffengshui.com