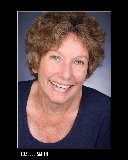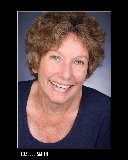 Thanksgiving kicked off early this week at Westside Unity Church, with a special Thanksgiving Potluck immediately following their Sunday, November 18 service. It seemed only natural, since the November theme is "The Joy of Thanksgiving," and Rev. James Daly's message was "Thank You, God." The service featured music by Adam Chester along with special music by Bertha Credille. (No Wednesday Service this week – Meditation, Prayer and Spiritual Practice classes will start every Wednesday from November 28-December 19, 7:00-9:00 p.m. Westside Unity is located at 10724 Barman Avenue.
Timely? We think so! This Saturday, November 24 from 2:00-4:00 p.m. the Friends of the Culver City Youth Health Center will host an exhibit and sale of the work of Culver City resident, artist and author Francia Turner Fate. The event will take place at 5502 Sawtelle Blvd. Francia will donate 25% of all sales to the Friends to help support the services provided by the Health Center. Among the unique items are art glass jewelry, children's books, and fine art. Francia has donated art pieces to the Health Center's annual fundraiser for the past ten years, and the children of Culver City have benefited from her continuing support and generosity. The Health Center is located on the campus of Culver City High School and Middle School. Free physical and mental health services are provided to children living in Culver City or attending Culver City schools. The Friends group serves as the fundraising arm of the Health Center, a nonprofit supported through grants and donations. For more information about the Center or this special event call Andy at 310-837-5012 or Diana at 310-839-0862.
Last Wednesday, November 14, the Culver City Democratic Club (hoarse, but still cheering, we'll bet!) hosted Mona Field and Ed Johnson to discuss the topic of the election results and their impacts at their November general meeting. Mona Field is a member of the Board of Trustees for the Los Angeles Community College District. Ed Johnson has been involved in Democratic politics and Culver City for many years, and is currently Assistant Chief Deputy for LA City Council President Herb Wesson. Members enjoyed the informative nature of the meeting, and the camaraderie continued around the refreshment table.
Way to go, Globe Tire & Motorsports! Concerned that not enough students are entering the fields of science and technology, Arnie Sperling of Globe Tire decided he wanted to help make a difference and is making education a top priority, creating a program that gives back by investing in our students: If you mention The Culver City Education Foundation or the Culver City Unified School District when you buy tires, wheels, or have an automotive repair at their nearby 2450 S. La Cienega Blvd., Los Angeles 90034 location, Globe Tire will give 5% of your invoice total to the Culver City Education Foundation. The program works whether it's your car or a company car being serviced, as long as you mention CCEF or CCUSD. For more information (or to make an appointment!) call (310) 836-0804 or visit www.GlobeMotorsports.com.
You've heard of Black Friday and Cyber Monday – but right between them is "Small Business Saturday," where you can come out and support local Small Businesses by shopping SMALL. When you think about it, most of Culver City's character and friendliness comes from Small Businesses, so get a group of friends and neighbors together to enjoy local gift shops, men's and ladies' fashions, home furnishing, hardware and supply stores, locally-owned auto dealers, and of course restaurants this Saturday, November 24!
Want to take a little breather before all the chopping and slicing starts? How about "Downtown Culver City's Third Wednesday 'Pre-Gobbler' Neighborhood Happy Hour" this Wednesday, November 21 from 5:00-9:00 pm? This month's event offers a chance to kick back and relax (free samples and specials at lots of surrounding bars and restaurants), do some early holiday shopping using discounts and specials, listen to our favorite Marston, Lord of the Cello (a kind of a hysterically mesmerizing musician) or – for the first time in Downtown Culver City – enjoy the outdoor Holiday Ice Rink! You can pick up your "Third Wednesday Passport," featuring a complete list of Downtown offers and specials, at Melrose Mac, 3825 Main Street, or visit www.DownTownCulverCity.com.
Happy wintry birthdays to Kyle Johnson, John Swenson, Marc Brown, Charlene Aspray, Jason Andrew, Jessica McCullagh, Dorris Woods, Lindsey Fry, Felicia Linares, Blanca Robles, Jesse Graham, Vicky Story, Yvette Brewer, Cleveland Bydon, Marta Cortina, Pablo Da Ros, Noehmi Garcia, Steven Harris, Rick Hedger, Helen Hudson, Meghan McGee, Barrie Ring, and Jo Ann Callis. Want to include your, a friend, or family member's birthday in LOCALmotion? Let us know at [email protected].