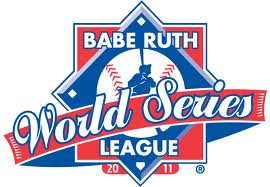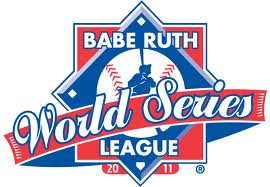 For only the second time in Westchester Babe Ruth's 56 year history, Westchester has qualified a team for the Babe Ruth World Series.
The Westchester Babe Ruth 14U team (players league age 14 our younger) won the local district championship by defeating El Segundo (twice), and South Torrance. Torrance also participated in the local district Championship.
The team then won the Southern California title by beating La Crescenta (twice) and Heartwell. Simi Valley also qualified to play in the Southern California Championship.
Last week, Westchester won the Pacific Southwest Region by defeating Hawaii in a double header on Saturday. Earlier in the week, Westchester beat Northern California Tri Valley (the defending World Series champions), Arizona, lost to Hawaii, and then beat Utah setting up the double header against Hawaii on Saturday. The 8-team Pacific Southwest Regional championship included State winners Hawaii, Utah, Nevada, Arizona, Southern California, Central California, Northern California and host Surprise, Arizona.
The World Series teams are broken into two pools of five teams each. Westchester is in the American Division, along with the winners of the New England Regional, the Southeast Regional, the Pacific Northwest Regional, and State host, Utah. The National Division includes the winners of the Mid Atlantic Regional, Ohio Valley Regional, Midwest Plains Regional, Southwest Regional, and host Murray, Utah.
The Westchester team leaves for Murray, Utah on Thursday, August 16 for the Babe Ruth World Series. Their first game will be on Saturday, August 18 against the New England Regional Champion (Southbury, Connecticut). That game is followed by a game on August 19 against Southeast US (facing a team from Florida, North Carolina, or Alabama). The Westchester 14U team will then face off on August 20 against Twin Cities, Washington, the Pacific Northwest Regional Champion. The boys then finish pool play with a game on August 22 against Vernal, the Utah Champion.
The top three teams from each pool enter into a single elimination tournament, with games on Thursday August 23, Friday August 24, and the Championship game on Saturday, August 25.
The fifteen players on the Westchester 14U World Series bound team are Avery Allen, Christian Amador, Jordan Caines, Reggie Castro, Anthony Chavez, Grant Craddolph, Angel De La Torre, Lawrence (LJ) Gilliam, AJ Inatsugu , Carlos Jacobo, Matthew Kanfer, Matthew Kaplan, Ethan Lazar, Mario Morales, and Jason Zeidman. The team is managed by John Lopatto, and coached by Alex Galaviz and Barry Craddolph.
The official Babe Ruth World Series website is www.baberuthleague.org/world-series/2012Brackets/2012-14YO-WS-Bracket.pdf