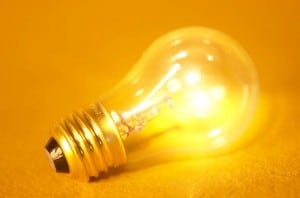 To the Culver City Council – I go by many names throughout my daily life, but you may know me best by this name: Sofie.
Recently I was brutally sexually assaulted by my former boss. The editor of Culver City Crossroads.com published my experience in a letter, which I know some of you have read.
As I stated in my letter, my former boss held a prominent position in the city and had access to everyone in the community. He has had regular contact with each of you, and you in turn reached out to him with invitations to events and your public engagements.
I would just like to go on record and state that the purpose of having my letter published was NOT to stir a panic or to have members of our own government and community regard each other with suspicion and fear.
As a victim of sexual assault, I have come to know the overwhelming feelings of fear, guilt, shame, and isolation that comes from surviving this horrendous crime. I feel like a failure for being unable to bring this man to justice despite me doing everything in my power. I feel shamed that this thing happen to me, and blame myself daily for not doing enough to protect myself and to put him away for his crime.
With all of this emotional turmoil, I wrote my letter in the hopes that I can at least have some support and reassurance from Culver City. What I got instead was an awkward silence.
I understand that rape is not an easy subject to talk about. It's even harder when it involves people you may know. But I feel that in this day and age and especially with a woman on the city council, that these crimes should no longer be talked about only in whispers and in hushed tones.
Rape is seriously under-acknowledged. Estimates are that only 1 in 10 assaults are reported to the police, and out of those, less than half result in charges being filed, and even less of those result in a conviction. Since my assault, I have discovered that there are other prominent members of Culver City who have experienced this same horrible crime, and who have also been denied justice.
Since the police dismissed my case, my friends and family have implored me to forget about the whole ordeal and to move on, saying "It could have been much worse." Being raped is just as horrific as you can imagine, especially by someone you trusted and respected deeply. I simply cannot pretend this never happened, especially when everything in Culver City brings back memories of him and what he did. My attacker is free to do what he wants while I am trapped in a cage of shame and guilt and can't even walk my own neighborhood without fear.
I moved to Los Angeles alone. I live alone. Culver City is my home and my family.
Mr. Weissman: the first city event I attended was when you dedicated the new playground in Veteran's park. Mr. Cooper: We were in the same CERT class. Mr. O'Leary: We met over drinks during an art gallery opening and have run into each other on other occasions. Ms. Sahli-Wells: You were an inspiration to me when you first ran for public office and I spoke to you at the Fiesta La Ballona about your political aspirations. Mr. Clarke: I have not formally met you yet, but you made me laugh when you were sworn into office.
I am your citizen, your student, your classmate, your customer, your friend. I am your adopted niece, daughter, granddaughter, baby. I am the admiring face in the crowd and the hand that you shook with a smile. I am the woman asking you questions and appreciating your answers. You know who I am, and I can promise you that there are others near you who are suffering like me.
It would be nice to know who he is to stop him from hurting others, but the fact is that he DID hurt someone: Me , and I am in need of your love and support right now. I fear him as much today as the day he assaulted me, and even today it's hard to say his name.
Justice may have been denied to me, but I will not be denied my voice. I am not asking for protests, for wide exposure or even petitions. I want to know if Culver City and the people I've come to know and love care about what happened to me, that my community does not tolerate sexual assault and will be there to support the victims who call this city home. I want reassurance that I did the right thing by reporting this crime, cooperating with the investigation speaking out and sharing my story despite him getting away with it. I want to know if I have the support of the open community and not just the hushed therapists behind closed doors. I want Culver City to know that these crimes should not just be pushed aside and forgotten, that the best way to protect the people of our community is to not keep quiet, but to stand together and say "We do not tolerate this."
I will be there for the city during its time of need. I want to know if my community is here for me now.
Do you support me? Is Culver City here for me? Does Culver City care?
-Sofie