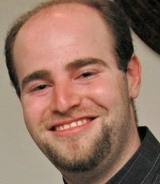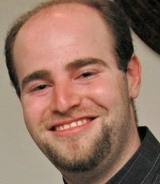 In response to the call from the newly minted organization Parents Have Rights, CCUSD parents concerned about the possible restrictions on the use of fundraising dollars filled the district offices for the board meeting on Valentine's Day. The President of the Association of Classifed Employees, Debbie Hamme, was not in attendance.
Superintendent Patti Jaffe set the tone by saying that "There is currently no litigation, there is no lawsuit, if and when there is a lawsuit you will be informed."
The fat was tossed into the fire by a letter published in the www.thefrontpageonline.com by School Board President Karlo Silbiger.  When former School Board President Madeline Ehrlich came to the podium to speak she was almost shaking with anger. "I supported you in the past, but you have lost my support now and forever."
Ehrlich took the letter apart. "You say 'we' ? Are you speaking for other members of the school board ? Or is that the royal 'we' ? You are in violation of the public trust. If you are talking to the union, this is collusion. "
Silbiger grew more and more red as Ehrlich spoke with blunt force, but did not comment until his remarks later in the evening. "The part of my letter the Madeline did not read," he offered,  "was the last paragraph." In it, he said how much he loved the adjuncts he had worked within his classrooms, and that he remembered them even more clearly than his teachers.
The parents who spoke came from schools throughout the district, and all stood together with the belief that the money they raised to hlep with education should be spent as they saw fit.
Gina Marie Walker, president of the Associates for Language Learning at El Marino, told her side of the story. "In September, I was warned that the union [ACE] would be looking into the adjunct program at El Marino. We were told to keep it to ourselves, not to mention it to the adjuncts or the parents. This has been very uncomfortable, to have to keep this information away from the people who would be affected by it. We were given a long list of questions, such as how many people do you have, how much do they make, what are their names…and I really did not want to give out that information. But I was told that in order to show that we were bargaining in good faith with the union, we would have to answer. So we did."
While the inference in the Silbiger letter to TheFrontPageOnLine could lead to the conclusion that there has been an inappropriate amount of collaboration with the union, the parents in the district were vociferous in their support of keeping the classroom help as it is.
With the adjunct program at El Marino standing on 26 years of success, the reasons for forcing change are unconvincing.