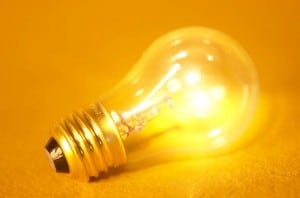 Dear Editor,
Recently we found a dog on our back doorstep early one morning. We don't know how he got there but when he arrived he was very frightened and cold (it was 38 degrees outside and he is a small indoor dog). Fortunately the dog is also very friendly and sociable. We gave him some food, water and affection and started on our journey of trying to find his owner. Part of that journey was meeting the Culver City Animal Control Officer, Corolla Fleeger.
From the beginning this encounter was one of the most pleasant experiences of our journey. We contacted Ms. Fleeger by phone. Her voice mail message was clear, concise, and informative. Via this message she let us know what she was up against being the only Animal Control officer in Culver City; 35 – 55 calls a day! We were prepared to wait a while to meet with her. We were pleasantly surprised when she showed up at our doorstep within the hour.
Ms. Fleeger was highly professional and was generally concerned about the dog's welfare. She came well prepared with a microchip scanner and a camera. Unfortunately there was no chip, but she took a photo to post with the shelter to help find the owner. She was very friendly to the dog and our family. She patiently explained our many options. She could take the dog off our hands immediately, or that we had the option of keeping it during the seven-day waiting period the owners had to report the dog missing. She said that if someone contacted us regarding the dog that she would mediate the transfer for us. She also answered our many questions about what to do with the dog and how to take care of it. All the while she was asking us questions about our household, very subtlety determining if our house was suitable for this lost animal. We passed the test because she left without the dog.
Later on in the evening I accidentally called her back but did not leave a message. She returned my call within a few minutes to make sure there was nothing that I needed. She reiterated her offer to come and take the dog at any time if it became too much of a burden for us.
After a week of walking the neighborhood, putting up flyers, going to pet stores and groomers, and searching the Internet we still had not found the owner. We called Ms, Fleeger and once again she was very professional and friendly. She remembered that we had two cats asked after their welfare as well as the dog's. Once again, she was checking to see that everyone in our household was doing well, not just the dog. She let us know that we could now take ownership of the dog and what that entailed. Once again she answered my many questions and then sent us an e-mail with the website to register the dog and Culver City rules and regulations for dogs.
After this experience I think Culver City is extremely lucky to have an officer like Ms. Fleeger. Without her we would have had to take the animal to the shelter, where it would most likely have been euthanized since no owner came forward. Thanks to her help and guidance, instead the dog has found a home. The many lost animals in Culver City are especially lucky to have Ms. Fleeger looking after their welfare.
Jean Stout