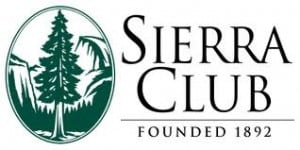 It's among the oldest organization promoting the ideas that the 21st Century needs. Come and learn all about the Sierra Club and the many activities and adventure outings that they sponsor. Meet the leaders of activity sections, Wilderness Travel, 20s & 30s, Singles, Hundred Peaks, Natural Science and Conservation Task Forces.There will be refreshments, and a drawing for a door prize.
Bring a friend! Join the Sierra Club! $15 Introductory rate. Receive a free gift! On Wednesday, March 30,  7:30 pm. in the Community Room at Burton Chace Park, 13650 Mindanao Way, Marina Del Rey.
Burton Chase Park is at the west end of Mindanao Way in Marina del Rey. Free parking in the lot next to the park. Overflow parking is available about 100 yards east on Mindanao.