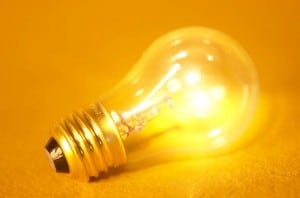 Dear Editor,
A number of teachers and community members have asked me to respond to some of the written comments from school board members Kathy Paspalis and Steve Gourley that were published recently.
First, I don't think anyone in our school community benefits when battle lines get drawn and parties hunker down. I think what is called for now, with a financial crisis on the horizon, is for all of us to work together to find things that we can cut that don't damage our schools and hurt our kids.
Yes, the union has criticized the school board for eliminating 19.2 teaching positions while not cutting a single administrative position. Unless we see a significant drop in our student enrollment next year, these cuts will necessarily result in higher class sizes throughout our district. ( I have 41 desks in my classroom at CCHS right now.) As an alternative, we have suggested a number of possible administrative cuts that would have a less direct impact on our students. Some of these may be better than others, but as Debbie Hamme the president of our classified union has said, "Desperate times call for desperate measures." So here goes:
1. Do we need full-time principals at both Culver Park High School and our Adult School? Could these positions be combined?
2. Can we streamline our maintenance administration? Currently we have both a Maintenance Director and a Maintenance Foreman.
3. Can we reclassify our Assistant Superintendents to lower-paid "Director" status? Our Assistant Superintendents work 12-month schedules at well over $500 per day plus benefits.
4. Can we replace Assistant Principals at CCHS and CCMS with lower-salaried "academic deans"? Many districts handle secondary discipline and activities this way.
5. Do we need a district security administrator or can the security guards report to the site principals?
6. Can we afford a Public Relations consultant? Can't someone in-house write the community newsletter?
7. How many employees really need to work 12-month schedules? School is in session just 10 months. Are these 12-month gigs necessary or are they just perks for our top administrators?
8. Teachers earn no paid vacation. We are paid for the days we work. In a crisis, do we need to provide paid vacation for highly-paid administrators?
9. CCUSD spends about $250,000 per year to fund an ongoing salary increase that was given only to management employees. Isn't this the year to rescind that extra salary bump?
10. And here's a revolutionary idea: How about "No one earns more than the highest-paid teacher".
Cuts are inevitable. We'll do our part. Last spring CCUSD asked us to take 5 unpaid furlough days and we agreed. We're simply asking that CCUSD make cuts as far away from the kids as possible.
Finally, just a quick personal note in closing. I resent it when anyone suggests that our union's "primary focus is to advocate for our members". Yes we give voice to teacher concerns, but we're all full-time teachers and we're here for our kids. I've been a teacher in CCUSD since 1979 and both my kids have been educated in our schools. Don't think for a second that our schools and our students are not our primary focus.
We can disagree, but isn't there a better chance of progress is we accept that all of us want what's best for our schools and our kids? It takes a village…..
David Mielke
President, Culver City Federation of Teachers/AFT