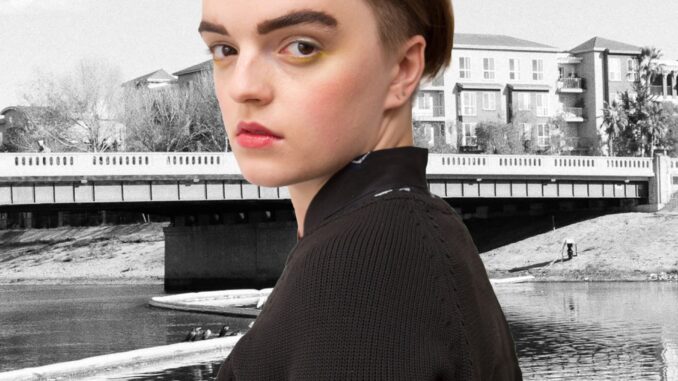 Synchromy presents Waterways and Dwellings, a performance of Culver City-centered pieces for four voices and piano. The title piece is by Los Angeles-based composer Molly Pease with text by Molly Bendall. This event takes place November 18th at 2:30 PM at Culver City Foshay Lodge № 467, F.& A.M. Performers include vocalists Saunder Choi, Mikaela Elson, Paul Chwe MinChul An, and Molly Pease. This concert is part of the California Festival: A Celebration of New Music, a statewide music initiative showcasing the most compelling and forward-looking voices in performances of works written in the past five years. Tickets available at www.synchromy.org.

Contemplating the question, "What is a dwelling place?" Molly Pease's Waterways and Dwellings, with text by Molly Bendall, turns towards Ballona Creek as a source of ecological and cultural knowledge. This meditative piece for four voices charts a course through Culver City's landscape. Between movements, the work is interwoven with historic vocal music exploring Culver City's past as a Sundown Town, present as a Sanctuary City, and look to its future. Following the event, there will be a conversation contemplating Culver City's past, present, and future led by Sylvia Hathaway Chavez and historian John Kent.

Waterways and Dwellings is built around a walk along the nearly nine-mile-long creek that connects the city to the Ballona Wetlands, Marina Del Rey, and the Pacific Ocean. The sounds and textures of the area were recorded and interpreted by the composer to create a sonic landscape that pulls from local birds, rowers yelling and paddling by, rolling bicycles, and the boardwalk. Waterways and Dwellings looks to Culver City's history to converse with its present condition: LA County's housing crisis, the homeless people affected by it living along the creek, and the environmental impact of littering in the area. The piece contains layered voices, rhythmic ideas, and extended techniques inspired by the environment. The sounds of breath evoke foghorns. Overtone singing and whistling creature texture. Yodels reminiscent of local birds and vocal improvisation that reflects the flexible qualities of nature ground the piece in the environment of Ballona Creek and its accompanying paths, travels, and conversation.

This performance is made possible in part by the City of Culver City and its Cultural Affairs Commission, with support from Sony Pictures Entertainment and the Culver City Arts Foundation.