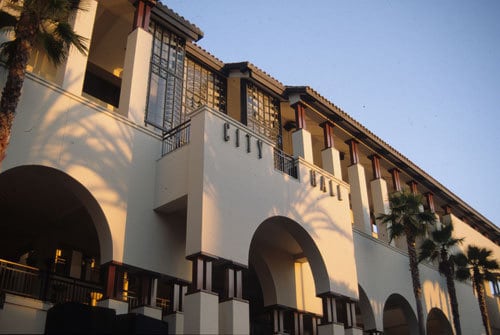 The Culver City Council meeting on January 23. 2023 was destined to be a lengthy one. The proposed anti-camping ordinance sparked a pre-meeting protest, and almost fifty people turned out to share their thoughts. The meeting ran more than six hours, hearing from residents both housed and unhoused, but the ordinance passed.
Mayor Albert Vera, Jr., along with Council members Goran Eriksson and Dan O'Brien all voted in favor of the ordinance, which forbids people from sleeping on streets with anything more than a sleeping bag and a pillow. 
Anecdotal evidence had the police already removing people and their property on Monday before the meeting, but could not be confirmed.
Dozens of speakers, several of whom identified themselves as being unhoused, begged the council not to pass the law, which would take a hazardous situation and make it lethal. Some people in the crowd talked over the proceedings, and several expressed exasperation and contempt for the proposal. 
Bubba Fish, the Vice Chair of the city's housing and homelessness committee, asked why the council moved this "without going through the normal process. They did not alert or consult with the committee…which voted eight to one to continue to pursue a service based approach, rather than criminalization via this anti-camping ordinance."  
Phil Ansel, who identified himself as both a 30 year resident of Culver City and the former director of the LA County Homeless Initiative, offered that the ordinance as written was likely illegal, and "there is a good chance that the city will be sued, and you will lose." In addition to noting the expected legal woes that it would bring on the city, he also pointed out that taking away the minor amount of protection afforded by a tent "…can make a difference of 5 to 15 degrees in weather this cold," meant that people will die.
Just after 11 pm, city staff noted that the actions posted for January 24, 2023 would be postponed."We wanted to have more time, the homeless count is this week, and we want to be as accurate as possible," offered Housing Director Tevis Barnes.  
Vice Mayor Yasmine Imani McMorrin was exhaustive in her questioning of city staff about process, procedure and possibilities. 
Council member Freddy Puza offered a substitute motion, but was informed it was not workable by City Attorney Heather Baker, who said that the items in his motion would need to be agendized for a later date, or would violate the Brown Act. 
While both Mayor Vera and Council member O'Brien spoke at length about the need for safe camping and temporary housing, they voted to pass the ordinance as written. At 12:50 am, the vote was called and passed by a vote of three to two, with McMorrin and Puza voting against.
Judith Martin-Straw