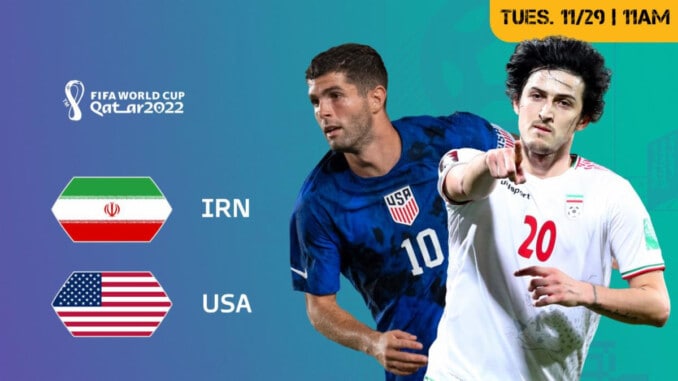 As a fifth-grader at Linwood E. Howe Elementary School, Haji Wright wrote in his yearbook: "When I am 25-years-old, I hope to be the best professional soccer player in the world. I also hope to meet by idol, Ronaldinho. I want to be a soccer player because I love the thrill of soccer. I also just love to score goals and help my team win the finals. I am the captain. I love soccer."

Last Friday, Wright, at only 24-year-old, was a starter for the U.S. Men's National Team as it came away with a 0-0 draw against England in its second game of the Group Round in World Cup action in Qatar. Wright and the USMNT will face Iran on Tuesday, needing a victory to advance to the Round of 16.

Wright made his international debut as a halftime sub against Morocco on June 1, 2022 and became the 56th USMNT player to score in his first appearance, converting from the penalty spot after being handed the ball by Christian Pulisic.

He played at the 2015 FIFA U-17 World Cup in Chile appearing in all three games in a squad that included Pulisic, Tyler Adams and Luca de la Torre; and scored 27 goals in 34 games for the U-17s.

He played at FC Schalke 04 in Germany from 2016-2019 alongside USMNT teammate Weston McKennie, where made seven appearances, scoring one goal for the first team in 2018-2019. He revitalized his club career with a loan move to Antalyaspor in Turkey in 2021-22, scoring 14 goals in 32 matches and 21 starts. His eight goals in seven appearances during a six-week stretch in April and May of this year vaulted him onto USMNT Coach Gregg Berhalter's radar ahead of the summer friendlies.
CulverPride