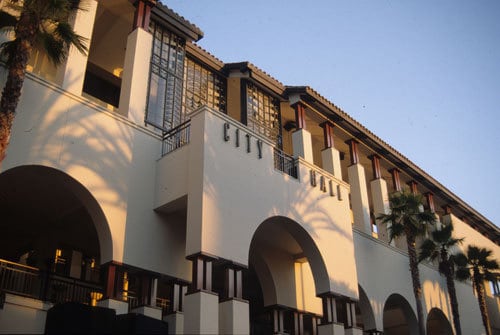 One of the items on the City Council agenda of March 28, 2022, that drew both extensive public comment and discussion from the dais was reopening Main Street to auto traffic. On a vote of three to two, the street will be opened on some days, but will close for the Farmer's Market and on weekends.
Comparing the pre-pandemic traffic with how the street has hosted outdoor dining during the last two years, the option to have Main Street closed to trough traffic on a regular schedule was the option that was approved. 
In June of 2020, the closure was considered "temporary," but in July of 2020, it moved to long-term status. The launch of the MOVE project in November of 2021 extended the idea of a pedestrian centered downtown.  In February of this year, the city's Bicycle and Pedestrian Committee unanimously passed a motion to close Main Street to auto traffic on a permanent basis; but the council over-ruled that recommendation on Monday evening. 
Public comment was lengthy and heart-felt, with dozens of speakers commenting on the issue. Jamie Wallace noted, "This was a temporary solution to an unprecedented problem," and Ken Kaufman spoke from the business owner perspective, saying,  "I have owned restaurants downtown since 2007, and before that I had a business in the Hayden Tract from 1988 . Our customers love coming downtown … but I think our renaissance is in jeopardy… I trust the council will follow past example." 
Eric Tunnell, a resident of Palms, offered his thoughts, saying "The spaces that you have created [for pedestrians] have me coming here [to shop and dine] more often. When you consider the 15 seconds that people will spend commuting through Main Street, while ignoring the hour at lunch that they might spend enjoying that space, seems short sighted." 
The motion was made by Council member Goran Eriksson and seconded by Vice Mayor Albert Vera to accept the plan of 'Option 1B,' keeping the street pedestrian only on Tuesday afternoons for the Farmer's Market, and on weekends. Council member Alex Fisch voted in agreement while Mayor Daniel Lee and Council member Yasmine Imani McMorrin voted no.
Judith Martin-Straw