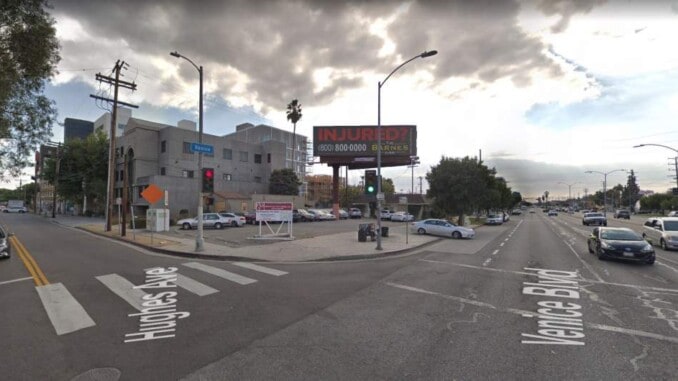 Excavation at 9900 Venice Blvd. is the beginning of an underground parking garage that will be topped with 54 apartments and 3,000 square feet of retail. The project sits close to Sony Pictures and Culver City Station, as well as new and future office complexes tied to WarnerMedia and Apple. The City of Los Angeles approved construction of  the seven-story apartment complex to include 70 parking spaces on a basement level and a two-story podium.

According to UrbanizeLA, developer Geneva Street's entitlements include density bonus incentives permitting a larger structure allowed by zoning in exchange for setting aside six of the new apartments as deed-restricted affordable housing for a period of 55 years.

HBA is designing the project, which will include a mix of studio, one-, and two-bedroom apartments, and amenities such as a central courtyard and rooftop decks. A rendering depicts the finished product as a contemporary podium-type building.