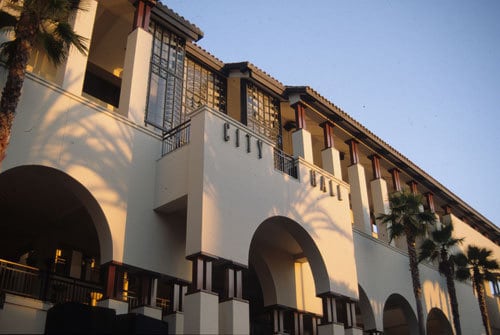 In response to a strong presentation by local organizers, the Culver City Council has agreed to agendize a discussion on zoning to take place at the June 16, 2021 meeting.
That fifty-six people who had signed on to speak to "Joint Public Comment," ran up against the need to close the meeting at 11 pm caused Mayor Alex Fisch to set up 30 minutes for the speakers, allotting two minutes each. 
Ongoing discussions about handing the housing crisis have come to the council for several years now, and the laws have changed on matters of rent control, real estate sales taxes, and additional dwelling units. That zoning would be on the list comes as no surprise. 
The local organization 'Culver City for More Homes' turned out many members to speak to the issue, and the first speaker, Greg Jamrok, spoke to the fact that it was hard for many people who work in Culver City to find housing. "Even the teachers at our schools, who teach my children, don't get to live here… we want to cultivate a robust and thriving ecosystem with many types of residents from all walks of life." 
The idea that increased density would help to resolve the issue was not universally supported. Speaker Jamie Wallace asked for more public notification on the discussion. "Building more dense housing is not going to lead to more affordable housing… It should only go on the agenda after every neighborhood has had a meeting, and [deep background] on the effects of getting rid of R-1 zoning, which is really what we are talking about here." 
While not all 56 people who asked to speak got to be a part of the conversation, many voices were heard on both sides. The council agreed to add a discussion item to the agenda for the meeting of June 14, 2021. 
The issue is one that Mayor Fisch considers a central responsibility of the city. With the state of California mandating the number of housing units that must be added, the policy question is not if the city mandates changes, but when and how.
"People are new to thinking about this. For example, they haven't encountered the term "exclusionary zoning" and assume that it's an activist framing, instead of the literal description used by the United States Supreme Court in Euclid v. Ambler," Fisch noted after the meeting on social media. "The consequences of our past land use choices were not yet studied and understood . . . and [opponents of zoning changes]  haven't been exposed to that understanding of consequences. "
Redressing the 'redlining' that prevented non-whites from getting mortgage loans for much of the city's history,  the legal challenge of "exclusionary zoning" will require some very careful crafting of policy. If that change will be the end of single family zoning remains to be seen. 
Judith Martin-Straw