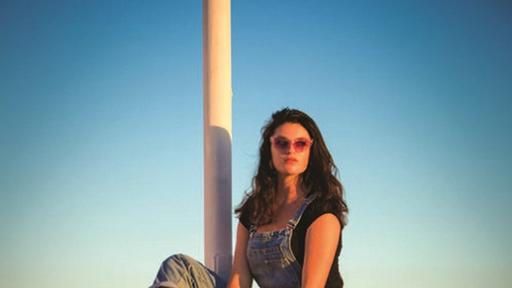 Local talent Eliza Spear got a wonderful surprise from her friends at the American Society of Composers, Authors and Publishers; The Jay Gorney Award for 2020. "I started doing some volunteers work for ASCAP, and then it sort of grew from there into a lot of connections in music," Spear offered in a phone interview.  The ASCAP Foundation is a non-profit that supports "music creators and music lovers of all ages." As has happened with many events, their annual gathering was cancelled, and the music foundation has had an unaccustomed amount of quiet. 
The Jay Gorney Award is given, as Spear noted, to "writers to push things that are not talked about as much," and has it's roots in the music that has inspired Americans toward social justice and political consciousness. Gorney, who collaborated with 'Yip" Harburg on the iconic 1930's song "Brother, Can You Spare a Dime?" became the name on the award for an emerging songwriter creating music about current issues.
That's where the spotlight shifts to Spear. She noted that she had submitted the song, "If I Don't Try," to ASCAP, "but I'd not heard back, and that was unusual. I found out it was because it had been submitted for this award, and people were listening to it and talking about it, without getting back to me." 
Born and raised in Culver City, Eliza attended CCUSD and also studied at the Academy of Visual and Performing Arts. She currently attends Elon University in North Carolina, and had been performing in local clubs prior to the pandemic. 
In the spirit of "emerging," only songwriters who have not been signed to a major publishing label or record deal are eligible. The song is judged by a professional panel based on its message of social conscience/social significance as well as overall craft, artistry, and compositional elements. To underscore the point – Eliza Spear is still an unsigned artist, but probably not for much longer. 
Spear has many other songs that are equally compelling, and subscribing to her YouTube channel is highly recommended. 
Harburg attached another anthem to Culver City you might have heard of – "Somewhere Over the Rainbow." Perhaps the 21st Century will hear some home grown genius top that with a tune that takes us even farther. 
Judith Martin-Straw