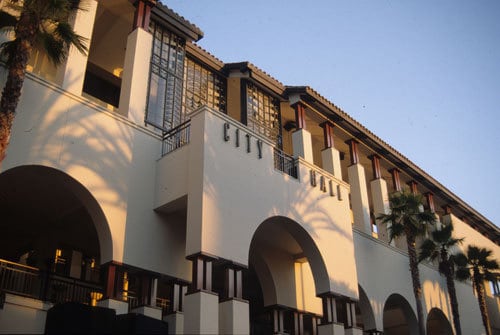 Within the pandemic health crisis, the ongoing housing crisis continues to be a focus for the Culver City Council. At the May 11, 20202 meeting, Tevis Barnes, the Housing Administrator for the city, noted that "Staff has received almost 700 emails and phone calls in regard to the Eviction Moratoria requirements." The task of the council with Agenda Item A-3 was to propose a policy. 
At the meeting, presided over by newly elevated Mayor Goran Eriksson, Barnes and Assistant City Attorney Heather Baker presented research on cities throughout the state of California to find standards and solutions that would fit the local issues. Vice Mayor Alex Fisch who sits on the housing subcommittee, read the staff report and considered how to best implement the policy.  "Taking all the solutions in the staff report and combining them would be ideal." 
"The example from Emeryville; the landlord and tenet are encouraged to mutually agree, but a landlord is not required to make a tenet agree to a repayment plan," Fisch noted. "A tenet's failure to comply with a plan before the 12 months is up is not cause to evict. The landlord can offer to waive a portion of what is owed, but the landlord is not required to do that.  Once that grace period is over, if they do not have an agreement, the landlord may have cause to evict. But before delivering a three-day notice to pay of quit, the landlord has to offer the tenet a repayment plan. "
"And we are just talking about residential here, not commercial."
Public comment in regard to the agenda item, included Apartment Association of Greater Los Angeles representative Danielle Leidner-Peretz, who noted "that renters who have maintained employment or received government assistance can pay at least a partial amount of rent. We urge the council to recognize the challenges facing housing providers and renters alike. "
Council member Daniel Lee offered "I think we can prevent any animosity among parties by making a recommendation. San Francisco, Emeryville, I think they are both strong models to move forward with."
Eriksson observed "We are all humans, we all have challenges right now. We have financial challenges, some have health challenges, and what we want to do is really encourage communication between the tenets and landlords."
Council member Meghan Sahli-Wells brought back the missing piece, asking "What about commercial ?"   
Fisch responded that he was more comfortable waiting to hear what Los Angeles County would decide in that regard. 
The proposed ordinance will be returned to the council for a vote at the May 18 meeting. 
Judith Martin-Straw