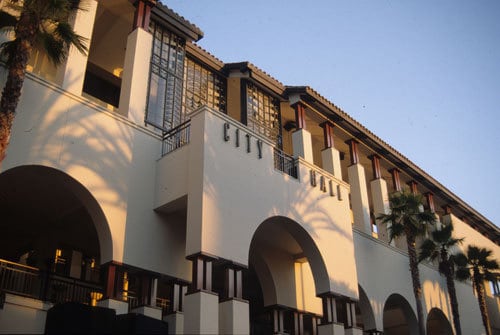 Like so much in our civic life, the Mayoral Rotation will be different; rather than hold the center of the city council meeting, it's the last action item on the agenda. The most urgent council items will address one of the pandemic's most pressing issues – housing.
The Culver City City council meeting of April 27, 2020 will confirm emergency orders in regard to eviction moratoriums and repayment of rent, and continued discussion of a 'safe parking' zone for homeless residents living in their vehicles. The city had previously identified six possible locations for shelters for the homeless, and the possibility of a safe parking program was already in process before the pandemic.
Traditionally, the outgoing mayor had given a 'State of the City' speech to mark the progress of the city in the previous year. Mayor Meghan Sahli-Wells had deemed it "inappropriate" in the current circumstances, and has instead created a video (available on this page) to offer her thoughts and perspectives.
While we can hope that they new mayor will receive the traditional pin, we will have to hear about it rather than see it. The City Council meeting will be available through the city's website, and on local cable, as always, but the council will continue to meet via remote audio connection, as it has done for the the past month.
This is the first meeting for the city to premier a new avenue for public comments – eComment is now available of the city website for citizens to weigh in with their thoughts.
Judith Martin-Straw