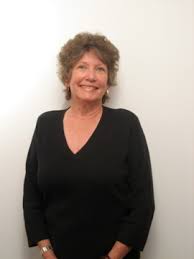 It's birthday countdown time! Culver City's actual Incorporation Day was September 20, 1917, so this Wednesday, September 20, 2017 will celebrate not only the City's official 100th birthday that will include remarks by elected officials, Harry Culver's grandson, Dr. John Battle, a color guard, pledge of allegiance and our national anthem, but will feature a signing ceremony hosted by Mayor Jeff Cooper with our new Centennial Sister City officials from Capo d'Orlando. Buono!! This all takes place in the City Hall Courtyard beginning at 11:00 a.m., and includes lunch. Come on down – 11:00 a.m. – 2:00 p.m. with the adjacent Dan Patacchia Conference Room open at 10:00 a.m. featuring a mini-museum of historical artifacts that will go into the 100 year Time Capsule. You'll even be invited to include a handwritten note about our city to those who will open the capsule in 2117…
From the City of Culver City comes this message: "Our hearts go out to everyone impacted by Hurricane Harvey and Hurricane Irma. Many of our community members have asked how they can help. According to FEMA, the best way to help is with cash donations to trusted organizations. Financial contributions to recognized disaster relief organizations are the fastest, most flexible, and most effective method of donating. Organizations on the ground know what items and quantities are needed, often buy in bulk with discounts and, if possible, purchase through area businesses, which supports economic recovery. To help, visit National Voluntary Organizations Active in Disaster (National VOAD)'s page for a list of trusted organizations.
If you're long-removed from the Culver City High School "Centaur News" or other news about just what our high schoolers are doing, then go to the www.ccusd.edu and visit the Culver City High School's Daily Student and Faculty Bulletin. It's unbelievable – so wide-ranging and informative, and so many things going on. Go, Centaurs!! Life isn't all football…
Culver City Firefighters and CERT instructors stand ready to train you to help your family & neighbors by teaching you to be better prepared first. The latest Training Classes will be at the Fire Department Training Facility at 9275 Jefferson Blvd. on Tuesday, October 10 7:00 p.m. – 10:00 p.m.; then Saturday, October 14, Saturday, October 21 and Saturday, October 28, 9:00 a.m. – 4:30 p.m. And yes, you must attend them all to be certified Community Emergency Response Team members! To sign up or to just learn more about this great program, visit www.culvercitycert.org.
Our favorite local musician "Sonny B." invites everyone to take a cool drive down to 15 Washington Blvd. this Friday evening, 5:30 – 9:30 p.m. to Hinano, (15 Washington Blvd.) to hear his blues, rock and roll trio "U.S. 99". Sonny says "Join in the fun as Tomes, Ray, and Sonny turn this place inside out! Known for their burgers, this little joint just one block from the Venice Pier features Free Popcorn, Two Pool Tables, and a Full Beer & Wine selection." Sounds good to us!
Breezy late-Summer birthday greetings to out to individuals this week as well as to Culver City, to wit: former Mayor Jim Clarke, Agnes Agzarian, Chris Shi, Liz Leshin, and Franne Einberg, Isabel Cortes, Kayla Walden, Doris Green, and Alexis Andrew If you'd like your (or a friend or family member's) birthday mentioned here, email details to [email protected] and we'll be happy to post it!