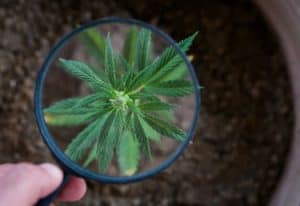 The agenda and backup documents for the next Marijuana Task Force meeting, including a revised draft commercial cannabis regulatory ordinance, are now available at www.culvercity.org/marijuana.
The next meeting of the City of Culver City's Marijuana Task Force will be on Wednesday, September 6, 2017 from 7:00 p.m. to 9:00 p.m.
The meetings will take place at City Hall, Mike Balkman Council Chambers, 9770 Culver Blvd., Culver City, CA 90232. Underground visitor parking is accessible off Duquesne Avenue.
The Marijuana Task Force was created by City Council in response to the passage of California Proposition 64. Its goal is to develop comprehensive regulations related to recreational and medical marijuana while ensuring the protection of public safety, health, and quality of life in Culver City.
Please visit www.culvercity.org/marijuana to learn more about this issue and find meeting schedules, agendas, backup materials, recordings, maps, and other items. You can also post your thoughts, comments, suggestions and questions.