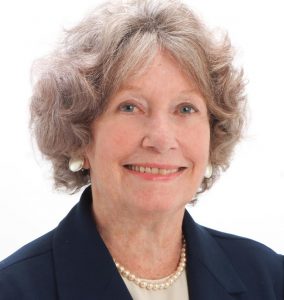 Counting the days until it's Fiesta LaBallona weekend, and carnival ride wristbands are available for pre-sale for a few more days! The pre-sale price is $25 each, which is a $5 savings off the regular wristband price at the Fiesta. Wristbands are good for unlimited rides only on Saturday, August 26th or Sunday, August 27th, from 11:00 a.m. – 6:00 p.m. You can buy your wristband voucher at the Recreation Office at 4117 Overland Avenue. Summer office hours are Monday-Friday from 8:00 a.m. – 7:00 p.m. The sale ends this Friday, August 25th at 7:00 PM. Quantities are limited, so don't miss out on the best deal in town! Call the Recreation Office at (310) 253-6650 for more info. (Each wristband can only be used for ONE day, used by only ONE person and are non-refundable and non-replaceable.)
The Culver City Garden Club's September 5 meeting will feature "Fall's Garden Abundance," with Christy Wilhelmi. Did you know you can actually extend your vegetable season into Fall? Christy, an Organic Edible Gardening Guru and author of "400 + Tips for Organic Gardening Success," will "dish the dirt" on growing an enviable fall garden. The meeting starts at 7:00 p.m. in the Garden Room at the Veterans' Memorial Building
The Culver City Education Foundation spent its summer vacation raising money for programs that move our Culver City Unified School District students full steam ahead. CCEF thanks The Foundation for Global Sports Development for renewing its support of Culver City High School's Athletics Academic Support Program, A+A, with a grant for $11,500. A+A supports student athletes as they learn to take responsibility for their own lives and achieve academically. CCEF thanks Global Sports Development not only for this generous contribution, but for their years of consistent support for this program that has been making a significant difference in so many young lives.
Love the name of this weekly meeting at Grace Lutheran Church: The "Mid-Week Faith-Lift Service," every Wednesday at 6:45 p.m., with a light supper prior at 6:00 p.m. Grace Church is located at 4427 Overland Avenue.
Waiting until Saturday to go to Fiesta LaBallona? Then how about heading down to Hinano, 15 Washington Blvd., this Friday night to hear local Sonny B.'s "U.S. 99" blues, rock and roll from 5:30 p.m. – 9:30 p.m. Join the fun as Tomes, John, and Sonny turn the place inside out! Known for their burgers, this little spot just one block from the Venice Pier features free popcorn, two pool tables, and a full beer and wine selection.
Busy August days! This will be the last weekend for The Actors' Gang's free theatre for multi-generational families at Media Park. Haven't seen Shakespeare with a pop culture twist? Then bring a blanket, lawn chairs and picnic, and enjoy a Shakespeare adaptation. This year's show brings together the 90s classic television series, "Mighty Morphin Power Rangers" and Shakespeare's "A Midsummer Night's Dream," with the purpose of inspiring and introducing children to the work of Shakespeare by retelling his stories through the voices of children's favorite superheroes. Performances are on Saturday and Sunday at 11:00 a.m., and no tickets or reservations are needed. Each performance is followed by a popsicle celebration where the audience can meet (and take selfies with) the characters! For more information, call (310) 838-4264 or visit www.theactorsgang.com. Media Park is adjacent to The Ivy Substation, 9070 Venice Blvd.
Congratulations to Elizabeth Oxley, named the Culver City Senior Center Association's "Senior of the Month" for August. Liz has been a very active volunteer at the Senior Center since 2002 and has given her time and energy to the Nutrition Site, answering phones and signing people up for lunch; a team leader for the weekly Wednesday Work Project; an eager participant in the volunteer activities at the annual Flu Clinic, and is particularly fond of her Trip Office assistance. She earned her BA in Human Services at Cal State, and worked 30+ years in Social Service positions in Seattle and Los Angeles. She has traveled to three other countries recently and can't wait for the next adventure travelling with her family. The volunteer hours that she gives bring her much joy, finding it "inspirational" to see our members coming here every day to participate in all the different activities. Fortunately, Liz plans on many more years of service to the Senior Center and being a vital part of the CCSCA.
Celebrating birthdays this week are Lori Matsunaga, Earl Eskridge, Steve Rose, Monica Lugo, Scott Houston, Ricki Sachen, Shari Netzel Eleanor Jones, Jill McKeon, Marty Segal, Amanda Mayeda and milestoner Ken Smith. If you (or a friend or family member) have a birthday you'd like mentioned here, send details to [email protected] and we'll be happy to post it!